Donate to Win
Krudo Knives KARSINO10 with Flamed Spacer & Pocket Clip (#2)
Retail Value:
$215.00
Donated By:
Krudo Knives
**** Chosen by Winner:
Kenneth A.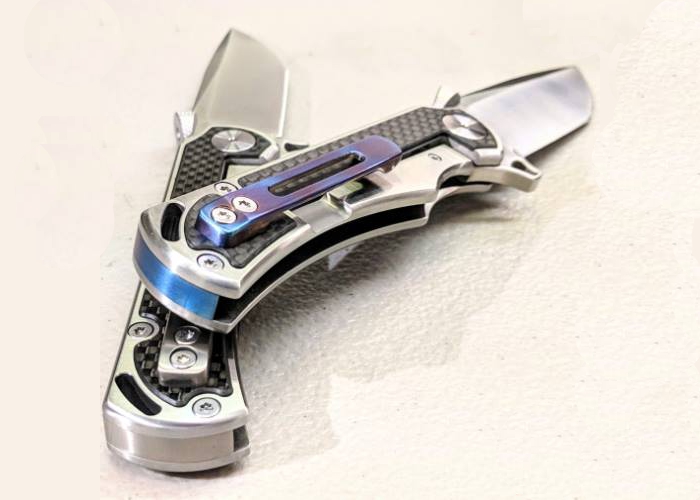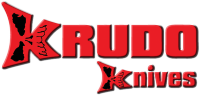 KARSINO10 is simplicity of line, it is clarity of design well thought out, it is symmetry and grit, it's always on time, won't tell you lies, doesn't snore and always has your back. But seriously, if you are looking for an EDC knife to add to your collection, KARSINO10 fits the job.
With, the ease of pocket deployment and the comfort of Krudo's Thumb Wedge design KARSINO10 will be a knife to carry for years to come. It is classic, clean and not afraid to get dirty.
Have you ever been in one of those situations where time seems to stop, where you have a shift of perception and see something in a whole new light? As a designer, Louis Krudo has lots of those moments. You will see it if you are ever in a conversation with him and suddenly his face changes into a concentrated look. He may even grab a piece of random paper or a napkin at a restaurant and begin drawing. Waitresses have been kind enough to share their pen with him if he happens to be pen-less, which isn't often.
This is how KARSINO10 began, as a napkin drawing. Initially, it had a different handle. The handle you see on Krudo's design called STRICK9 was the original KARSINO10 handle. Once Krudo set the design up in CAD, his wife, Andrea, took one look and said, I like that handle, but with tanto blade…and STRICK9 was born.
Krudo still wanted the blade that he had originally designed to come to life. Building a new handle design didn't take long. The look of KARSINO10 does not mirror STRICK9, but the two designs are so interwoven that their names had to relate. Both knife names are consecutively numbered and both connotate poisonous substances.
This knife has the optional Flamed Spacer and Pocket Clip
KARSINO10 Folder Specifications
Blade Steel 9Cr18MoV

Blade Thickness 0.187″

Blade Length 3.5"

Overall Length 8"

Weight 6.1 oz.

Frame Lock

Carbon Fiber Inserts

Ceramic Ball Bearing Washers