Donate to Win
Krudo Knives VICE Flipper Folder PLUS Carbon Fiber Ultimate Defensive Card
Total Retail Value:
$204.00
Donated By:
Krudo Knives
**** Chosen by Winner:
Tammy B.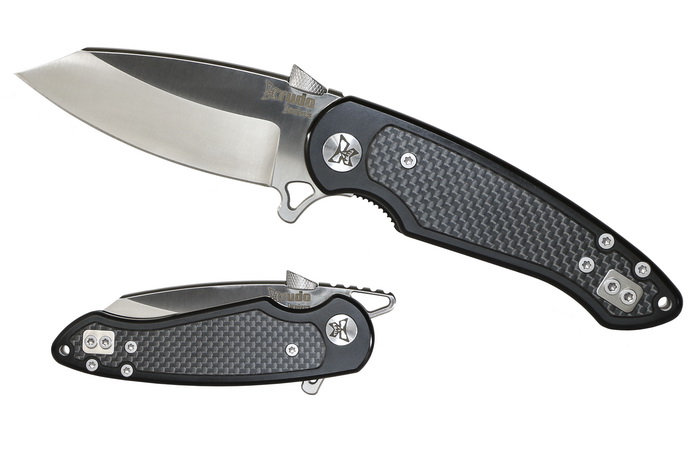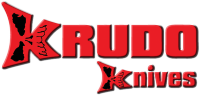 The Krudo Knives VICE Folder ($165) is one of the latest designs by Louis KRUDO. This knife comes with a stainless steel blade and steel frame lock with a black carbon fiber inlay handle. An excellent pocket knife for any environment, including concealed carry, tactical, hunting, camping and even daily usage. Boasting a funky reversed curved tanto point design, it has the style and seriousness you expect from a KRUDO Knife. Challenge the status quo and add the VICE Folder from KRUDO Knives to your collection.

The Krudo Knives Carbon Fiber Ultimate Defensive Card ($39) measures 3 1/2" x 2" x 0.04" (1mm) thick. Black weave carbon fiber. Features "comb teeth" on one side of the card. Can be used to groom your cat or dog to remove excess hair, to comb your hair or beard or you can use it to cut meat in case of an emergency. Finger holes for secure grip. Size of a credit card for easy wallet storage.
NOTE: Box has been signed by Louis Krudo and prize includes 3 Krudo PVC patches with Velcro backing.
VICE Folder Specifications:

9Cr18MoV Stainless Steel Satin Finish Blade
Blade Length 3 1/2″
Blade Thickness 0.187"
Overall Length 8 1/4"
Closed Length 5.13″
Weight 7.4 oz.
Black Carbon Fiber Inlay
Ceramic Ball Bearing Washers and Ceramic Ball Detent
Frame Lock
Ambidextrous Pocket Clip
Thumb Wedge For Ergonomic Grip & Pocket Deployment