Donate to Win
Latama Cutlery Walt's Classic 9-inch Abalone Stiletto Automatic
Retail Value:
$396.00
Donated By:
Latama Cutlery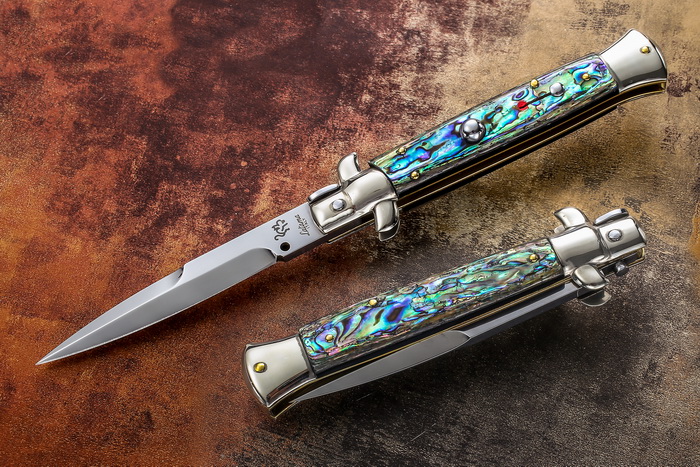 NOTE: Restrictions on delivery of automatic knives in accordance with federal and state laws apply. Click for complete rules.

Built upon a thicker brass liner, hefty 5-mm back spring and 440C steel blade; much thicker than the norm. Deploys fast with solid lock up you can hear and feel. Selected Abalone handles, give this stiletto the look that stands out and sparkles. Included is a 1 oz. Bottle and Refillable 1/4 oz. Precision Oiler of Latama's Quick Release Oil.
Overall Length: 9"
Blade Length: 3 7/8"
Blade Material: 440C
Blade Grind: Half Grind
Blade Thickness: 0.20"
Liners: 1.2 mm Solid Brass
Handle Length: 4 78"
Handle Material: Abalone
Weight: 5.2 oz.