Retail Value:
$1,200.00
Donated By:
Don Lentz, DVM
**** Chosen by Winner:
Sheldon W.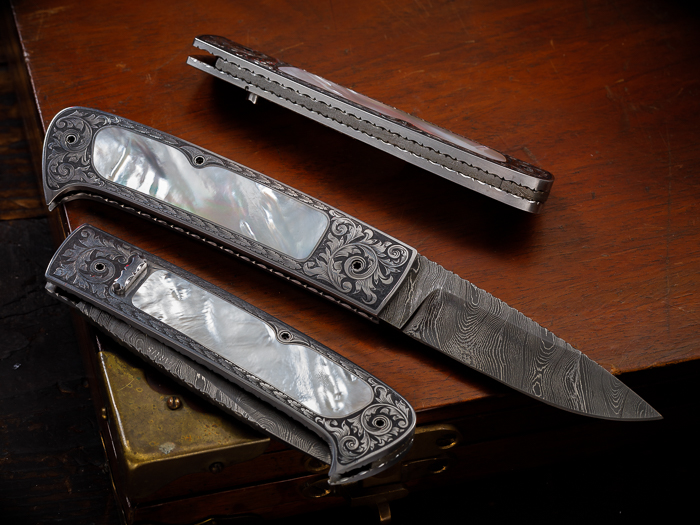 NOTE: Restrictions on delivery of automatic knives in accordance with federal and state laws apply. Click for complete rules.
This Ralph Dewey Harris sole authorship Automatic Knife features a 3.5-inch drop point blade of Carbon Damascus. The blade is released by a vertical rocker bar in the handle, pressing on the lower portion. It is a lockback and pressing the rocker bar raises the Damascus back spring to unlock the open blade for closing, very clever.  It uses a leaf spring for a very robust opening. The Stainless frames are beautifully engraved by the maker and inlaid with exhibition grade Mother of Pearl. The lever, blade spine, backspring, spacer and liners are hand-fileworked.  It is 4.875 inches closed and 8.375 inches open.  It weighs 7.4 oz.
(This knife was in a private collection and its condition is "as new")