Retail Value:
$209.95
Donated By:
lionSTEEL Cutlery
**** Chosen by Winner:
Michael B.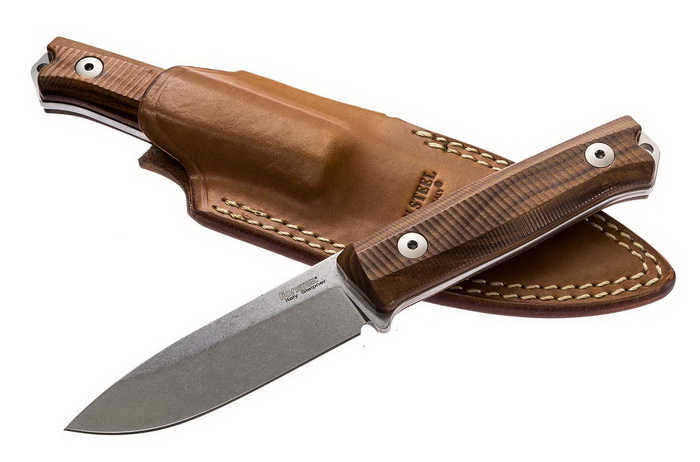 The B40 is a fixed blade bushcraft knife conceived for the most dissimilar camp usages and yet easy to handle for its reduced weight and average dimensions.
The B40 is equipped with a stone-washed Sleipner stainless steel blade which is great for wood carving among other things. The milled handle offers an excellent grip. For a more traditional look the handle is available either in santos wood or olive wood, while for a more technical style there are the Micarta and G10 versions, the last one being available in three colours: black, green, orange.
Designed by Molletta, the B40 is provided with a back flat tang that can be scraped against the fire striker to light a fire. This operation can be done while the B40 is inside its sheath, in order to operate in total safety.
The B40 is supplied with the leather sheath, perfectly shaped on its profile.
This B40 has Santos Wood handle scales.
Total length: 223 mm. - 8.78 in.
Blade length: 98 mm. - 3.86 in.
Blade thickness: 3.8 mm. - 0.15 in.
Total weight: 208 gr. - 7.34 oz.
Blade steel: Sleipner stainless steel, 60-61 HRC
Blade finish: Stone washed
Handle material: Santos wood
Sheath: Leather