Retail Value:
$231.95
Donated By:
lionSTEEL Cutlery
**** Chosen by Winner:
Charles V.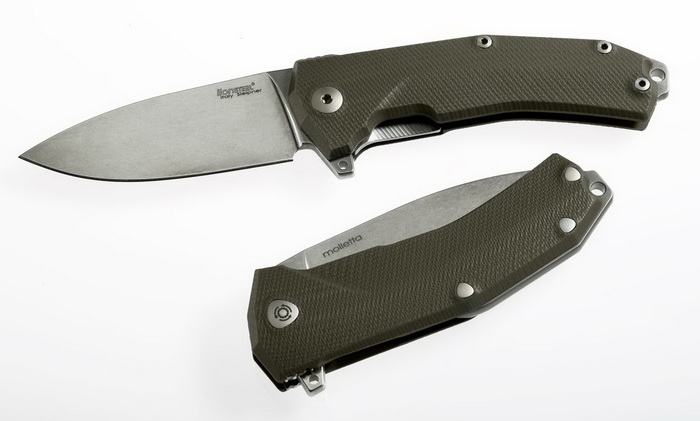 Designed by Michele "Molletta" Pensato, the KUR is an E.D.C. (Every Day Carry) folding knife. Handy, light and strong, it is an ideal instrument for an everyday usage.
KUR is equipped with a Sleipner stainless steel stone-washed blade and it is provided with a liner lock blade locking system. The opening and closing movements feature the exclusive IKBS ball bearing system. The 3D machined G10 handle is available in three versions: orange, green or black. The flipper is an integral part of the blade.
KUR is provided with stainless steel liners, an AISI 420 steel clip and a 6AI4V titanium spacer.
This KUR has OD Green G10 Scales

Total length: 210 mm. - 8.27 in.
Blade length: 87 mm. - 3.43 in.
Closed length: 123 mm. - 4.84 in.
Blade thickness: 4.5 mm. - 0.18 in.
Total weight: 158 gr. - 5.57 oz.
Blade steel: Sleipner stainless steel, 60-61 HRC
Blade finish: Stone washed
Locking system: Liner lock
Handle material: G10