Retail Value:
$205.80
Donated By:
lionSTEEL Cutlery
**** Chosen by Winner:
Michael O.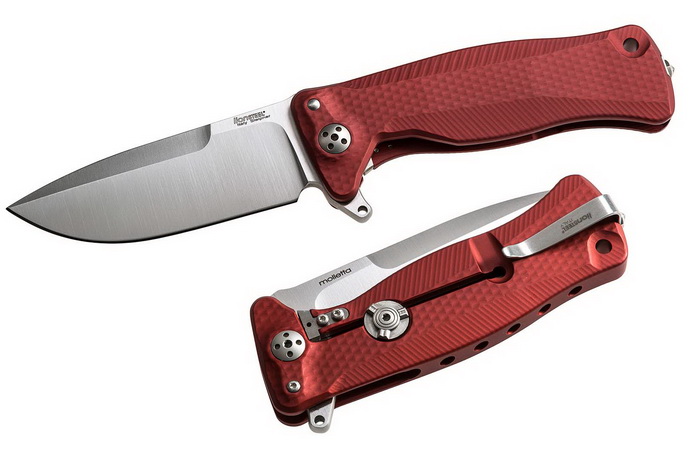 Designed by Michele "Molletta" Pensato, the SR11 is an EDC (Every Day Carry) folding knife manifactured with the exclusive SOLID® knife technology. Light and strong, it is a highly technological knife.
The SR11 Aluminum is equipped with a stainless steel Sleipner blade available in either satin or black finish. The flipper is an integral part of the blade. It is provided with frame lock blade locking system together with the Rotoblock security system. The opening and closing movements feature the exclusive IKBS ball bearing system. The aluminium liner is reinforced with a hardened steel insert. The handle is made from a 4D machined unique piece of Ergal aluminum and it is available in three colours: orange, red and black.
Designed by Molletta, the SR11 is provided with a stainless steel clip which can fit on both sides of the frame. The clip fixing screw is equipped with a carbide tungsten glass-breaker.
The SR11 is supplied with a black leather sheath.
This SRE11A has a Red handle and Satin blade.
Total length: 211 mm. - 8.31 in.
Blade length: 94 mm. - 3.70 in.
Blade thickness: 4.5 mm. - 0.18 in.
Total weight: 146 gr. - 5.15 oz.
Blade steel: Sleipner stainless steel, 60-61 HRC
Blade finish: Black (Mil Spec)
Locking system: Frame lock
Frame: Aluminum