Donate to Win
Custom Mathew Martin 500 Series Copper & Titanium Pen
Retail Value:
$375.00
Donated By:
Matthew C. Martin
**** Chosen by Winner:
Richard U.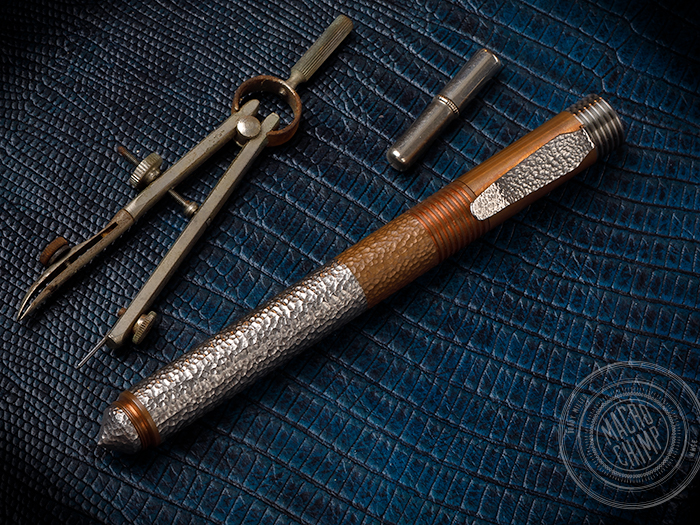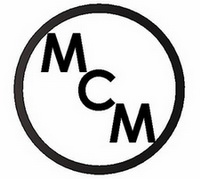 This custom Matt Martin Series 500 Screwtop Pen features:
Body: Precision machined Copper and Titanium with radial grooved grip, all hammer textured by hand
Cap: Precision machined Copper with Titanium grooved top, Titanium point hammer textured by hand
Clip: Titanium bent clip, hammer textured by hand
Writing Tip: Titanium, hammer textured by hand
The Martin 500 series is a classic, full size, threaded cap pen design. The cap can be threaded on the reverse end for storage while writing. This latest version of the 500 series has some subtle updates that make an even more impressive pen, both in appearance and build:
New design features such as hidden fastener for cap tip and modified grooves for better ergonomics and cleaner overall look

Comes with O-rings that can be applied to the radial grooves on writing barrel for more grip

The top has a subtle, but effective point for striking and compliance techniques

Compact (but still grippy) titanium clip

New cartridge pocket and spacer system allows for even more refill options than before

With spacer, compatible with Fisher Space Pen cartridges (included) as well as most Parker-style refills from Parker, Schmidt, Foray and more

Without the spacer, the 500 series will now take a Pilot G2 cartridge, one of the most popular and easy to get a hold of refills available

Specifications

Length: 5.125 inches (with cap on writing end)
Thickness: 0.5 Inches

Weight: 3.1 oz

Cartridge: Fisher Space Pen pressurized
Notes on Copper: All metals will change colors and looks over time depending on use, environment etc. This is especially true with copper. This means it may get a darker, may change colors with patina, or it may get shiny and polished where it is rubbed by another material (like say your pocket). Take those pennies out of your pocket and see how different they all look. Well there ya go: that's copper! If you want to keep your copper all shiny and new you will have to keep cleaning it with commercial or he homegrown solutions you can find with an internet search. OR, you can accept that what makes copper a cool material is that your piece will change over time and tell its own stories and truly become one of a kind.