Retail Value:
$700.00
Donated By:
Hal McBee / Team Bee
**** Chosen by Winner:
Joel K.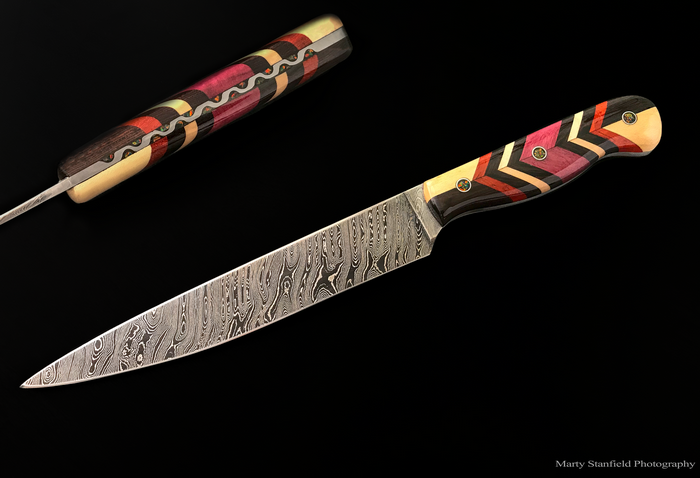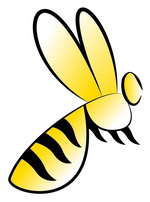 Hal McBee has forged a striking 7" Chef's Knife with his 80 layer twisted Damascus made from 1084 and 15N20 high carbon steels. Handles are a chevron mosaic pattern with mirrored ends made form Birdseye Maple, Wenge, Padauk, and Purple Heart woods. The wood is sealed and finished with several coats of automotive grade urethane clear coat.  The handle pins are epoxy filled stainless steel tubes that feature inset Black Fire Opals.  The file work on the spine of the tang was done by hand and is also accented with Black Fire Opals. This is a sole authorship knife. It was completely handmade by McBee from start to finish.
This colorful and exquisitely crafted Chef's Knife is a delight to hold, well balanced and despite the fancy touches would be a perfectly functional tool for any chef or cook to wield.
Blade Style: Petite Chef
Serial Number:  8-40
Overall Length: 12 inches
Blade Length: 7 in
Blade width: 1/8 at the ricasso
Blade cord: 1 3/8 at the heel