Retail Value:
$3,500.00
Donated By:
Mardi Meshejian
**** Chosen by Winner:
Paul B.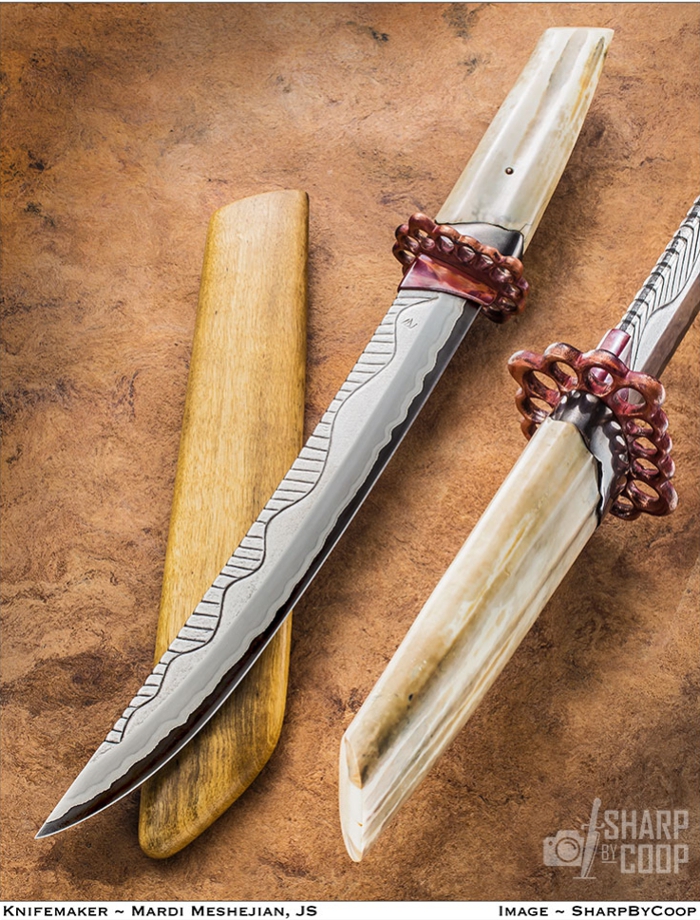 NOTE: It is not legal for residents of California or Hawaii, to receive this prize due to these states' ban on ivory trade that includes fossil walrus ivory. Knife Rights is not responsible for determining legality. Winner is responsible for compliance with all state and local laws governing the receipt and possession of fossil ivory items in the winner's jurisdiction. Click for complete rules.

ABS Journeyman Smith Mardi Meshejian has crafted another of his extraordinary sole-authorship creations, this time an awesome Asian influenced knife. It has a 12.5-inch Tanto blade of his own San Mai with 1080 high carbon carbon steel clad in 17-4PH stainless steel. It has Copper guard and habaki with Fossil Walrus Ivory handle and shibuichi fittings of Silver and Copper.  The handle is held in place with a Titanium pin. It is 19,5 inches overall length. A Persimmon sheath by the maker is included.