Retail Value:
$3,500.00
Donated By:
Mardi Meshejian & Fine Turnage Productions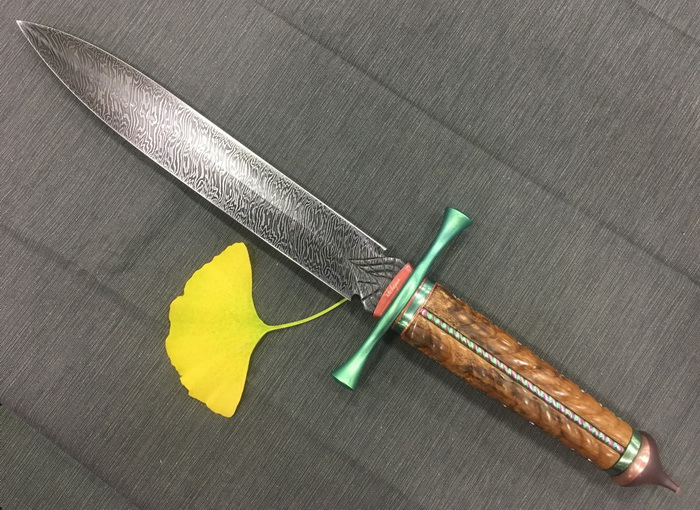 Maker's Snapshot – Awaiting Pro Photo
NOTE: It is not legal for residents of California, Hawaii, Illinois, New York and New Jersey to receive this prize due to these states' ban on ivory trade that includes 10,000-year-old fossil ivory. Click for complete rules.
ABS Journeyman Smith Mardi Meshejian has crafted another of his extraordinary sole-authorship creations, this time an awesome Carved Damascus Dagger. It has a XX-inch blade of his own [PATTERN] Damscus (steels). The base of the blade is hand-carved ?????. The framed handle is carved from Mammoth Ivory (donated by Fine Turnage Productions). The guard and fittings are anodized green and copper colored Titanium with Copper spacers and finial. It is XX inches overall length.