Retail Value:
$365.00
Donated By:
Nordsmith Knives
**** Chosen by Winner:
Julien A.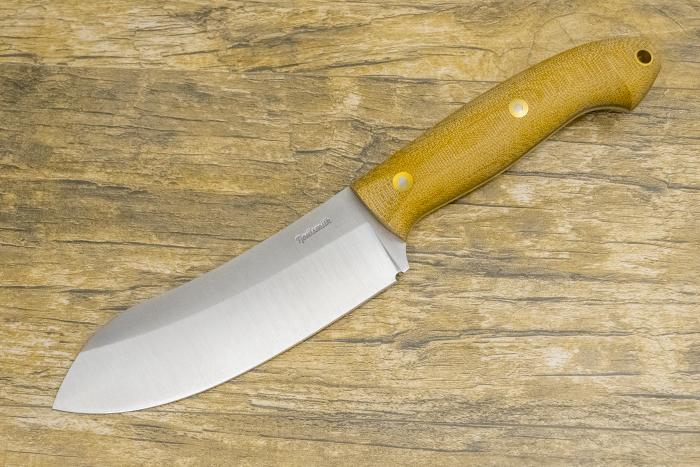 Designed by David C. Andersen, a camp knife at home in the kitchen, the NORDSMITH CANTEEN KNIFE is inspired by the classic frontier butcher knife: now a do-it-all camp knife for the 21st century.
The clever handle design allows you to get the most out of this versatile blade. Strong enough to chop wood, yet agile enough for fine detail work. The continuously curved edge also makes it an excellent butchering and food preparation tool.
Steel: 1/8" CPM 3V High Carbon Powder Metallurgy
Handle Material: Natural Canvas Micarta with OD Green Liners
Sharpened Length: 5.5 inches
Overall Length: 11 inches
Weight: 9.5 ounces
Sheath: 8 oz. Black Leather with firesteel loop and dangler attachment.