Retail Value:
$1,500.00
Donated By:
Rangermade Knives
**** Chosen by Winner:
David K.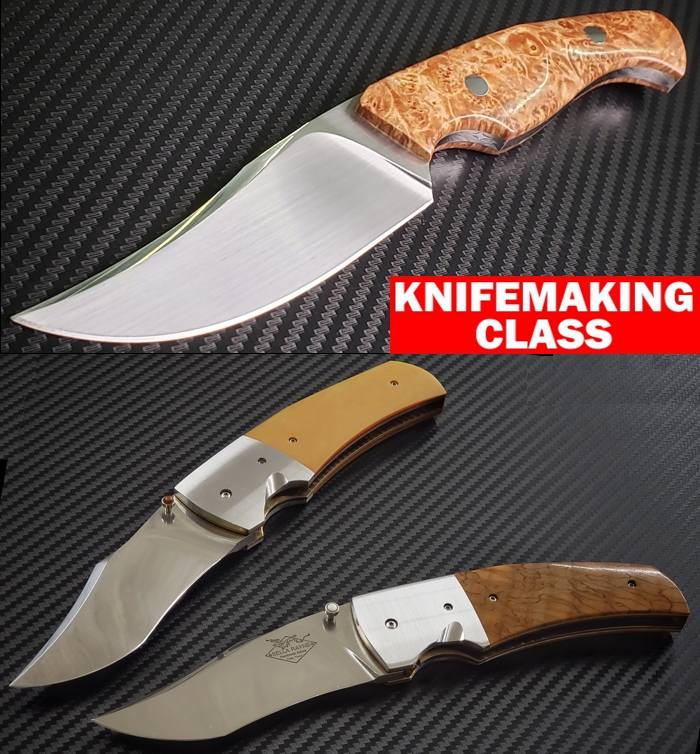 Want to learn to make a fixed blade or linerlock knife?  Bob Ohlemann has generously donated your choice of his Beginner Knife Making or Basic Linerlock Folder classes.
Beginner Knife Making: Build the solid foundation that will carry you through in your knife making journey. Learn to grind a blade, heat treat steel, attach and shape a handle, and properly sharpen a full tang knife.
Basic Linerlock Folder: If you've completed a few dozen fixed blades, perhaps you are ready for the challenge of building a folding knife. Build a Gentleman's linerlock from start to finish.
This is a five-day class (Monday - Friday), scheduled at your convenience and his (only one class per month is scheduled and accommodating a second student), in his climate-controlled workshop in Sanger, Texas, north of Dallas - Fort Worth. Two students per class. $1,500 value. Travel and accommodations are not included.