Retail Value:
$395.00
Donated By:
Olamic Cutlery
**** Chosen by Winner:
Kevin H.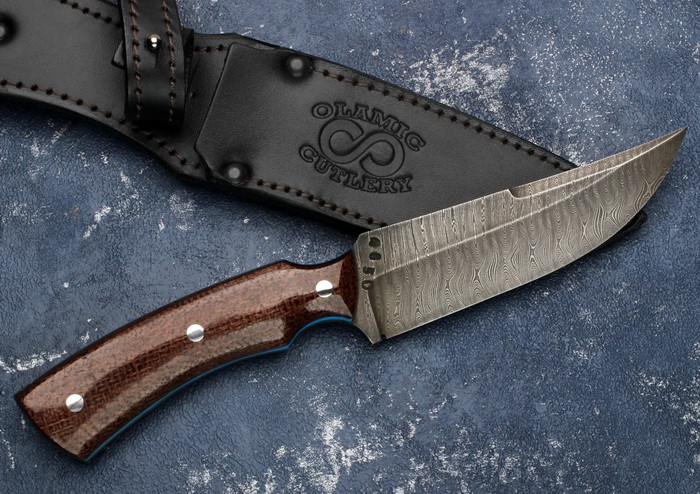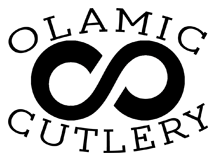 Fixed blades like this are where Olamic Cutlery got their start and they continue to be some of their best sellers. The designs are fantastic, the materials are superb, and the value for the quality is extremely high. There's not much you will not like about these fixed hunting/combat designs, especially since they use their own specialized High Carbon Vanadium Damascus (HCVD) steel.

The Kovda is a design built for hunting and outdoor survival yet it could serve well in a tactical role if your needs ever called for it. The blade is made from HCVD steel with a vibrant acid etched finish. It's a unique upswept shape that provides you with plenty of belly for skinning and slicing yet it's paired with a definite tactical handle shape. The awesome thumb ramp and milled shape of the Burlap Micarta scales lock the design into your hand so the knife is not going anywhere. It comes with an articulating Italian leather sheath with retention strap which is both durable and very aesthetically pleasing.
Blade steel: In-house High Carbon Vanadium Damascus (HCVD)
Handle: Burlap Micarta
Liners: Blue G10
Hardware: Polished Corby Bolts
Blade length: 5.25″
Overall length: 10.25″
Sheath: Black Leather