Total Retail Value:
$284.96
Donated By:
American Outdoor Brands' Old Timer
**** Chosen by Winner:
James W.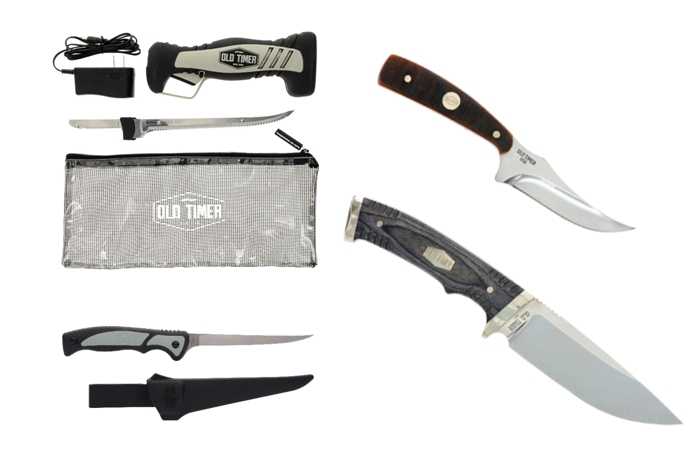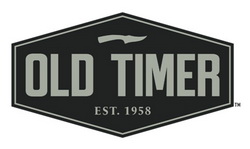 SharpFinger 3.5" ($99.99) The Sharpfinger 152OTG is a part of our new Generational Series family. The Sharpfinger is our most iconic knife to date, so it's only right we bring this knife back to its original glory. The Sharpfinger features the 1095 high carbon steel blade handcrafted in the U.S.A. and chestnut bone handles. The handcrafted nature allows each knife to come with its own unique look and feel.
Lithium-ION Fillet Knife ($99.99) The Old Timer Lithium Ion Electric Fillet Knife was truly designed with the consumer in mind. Much like most of you, we were tired of other knives not having enough cutting power, battery life or breaking due to poor construction and materials. Our Electric Fillet Knives were designed and built to take out all the frustrations every fisherman has dealt with for far too long. Our 'Built for Generations' mission didn't stop at folding and fixed blades; it stretches across all knife categories. With hours of designing, rigorous testing, improving flaws and imperfections; we've crafted a 7.2V Lithium Ion battery, 16,000RPM motor with nearly an hour of continuous loaded run time that any fisherman can afford.
Trail Boss Fillet Knife 5.25" ($24.99) From fish to other game, the Old Timer Trail Boss Fillet Knives have your back. The 5.2in Fixed Blade Fillet Knife features a 5.2in stainless steel blade, full tang, TPE grip handle to avoid slipping when wet or bloody and a molded sheath.
HERITAGE FIXED BLADE - 169OTH ($59.99) The 169OTH Heritage Series Fixed Blade features top quality D2 Steel full-tang design, gray laminate wood handle, nickel silver pommel, pins and guard and custom fit leather sheath. This knife is great for any outdoorsman or everyday carry. Old Timer quality guarantees this knife to be passed down from generation