Retail Value:
$430.00
Donated By:
Serge Panchenko
**** Chosen by Winner:
Kenneth M.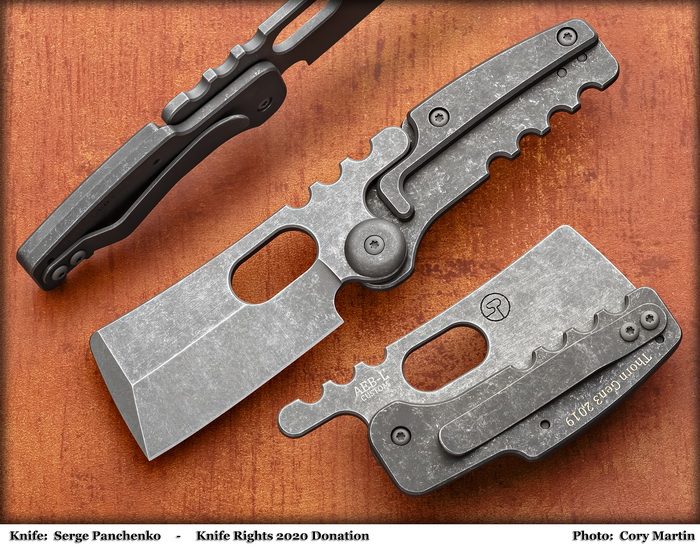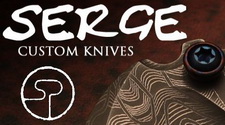 The Thorn Gen3 is Serge Panchenko's latest Thorn model. With a 2" blade length and 4 7/8" overall, these friction folders
are very unobtrusive and easy to carry. The handle frames and backstop are stonewashed titanium. The AEB-L high carbon stainless steel blade is stonewashed and chisel ground. The chisel grind ensures that the cutting edge is safely hidden by the backstop in the closed position. The clips is titanium.
Though these friction folders don't lock or have any type of detent, they are safe to carry with a firm pivot tension. The protruding blade (in the closed position) also tucks into the corner of your pocket which keeps it closed.