Retail Value:
$1,300.00
Donated By:
Prince Customs
**** Chosen by Winner:
Donald R.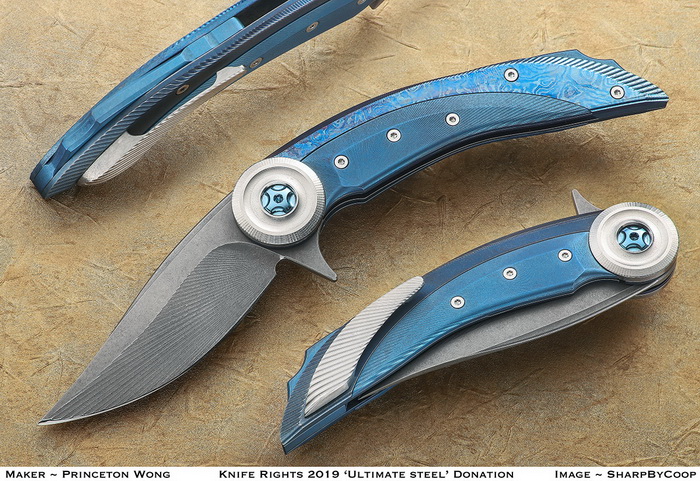 The Daruma is Prince Customs' first design and entry into the custom knife market. Inspired by Japanese design and wing geometries, it fuses form with meticulous precision and surprising ergonomics.
With a super smooth action and balance just aft of center, the Daruma handles like second nature while tackling any task. It's a real world tool with fine details that will make any owner proud to carry it through life's journey.
Being one extension of an endless pursuit to master fabrication skills of all types, all the components are taken from sheet stock of the finest modern materials to their final hand-finished form as a knife completely in-house in Houston, Texas.
Specifications:
Blade - CPM 20CV
Frame - 6AL4V Titanium
Inserts - Timascus
Pocket Clip - 6AL4V Titanium
Back Spacer - 6AL4V Titanium
Bearings - Caged Ceramics
Detent - Ceramic
Style - Bolster Lock Flipper
Thrust Washers - Hardened Stainless Steel
Overall Length - 8.13 in (20.64 cm)
Edge Length - 3.25 in (8.26 cm)
Closed Length - 5.13 in (13.03 cm)
Weight - 4.75 oz (134g)