Donate to Win
Custom Pat Pruitt Zirconium and MokuTi Belt Buckle PLUS Culpepper & Co. Infinity Stingray Black Stingray Belt
Total Retail Value:
$3,700.00
Donated By:
Pat Pruitt and Culpepper & Company
**** Chosen by Winner:
Jamie S.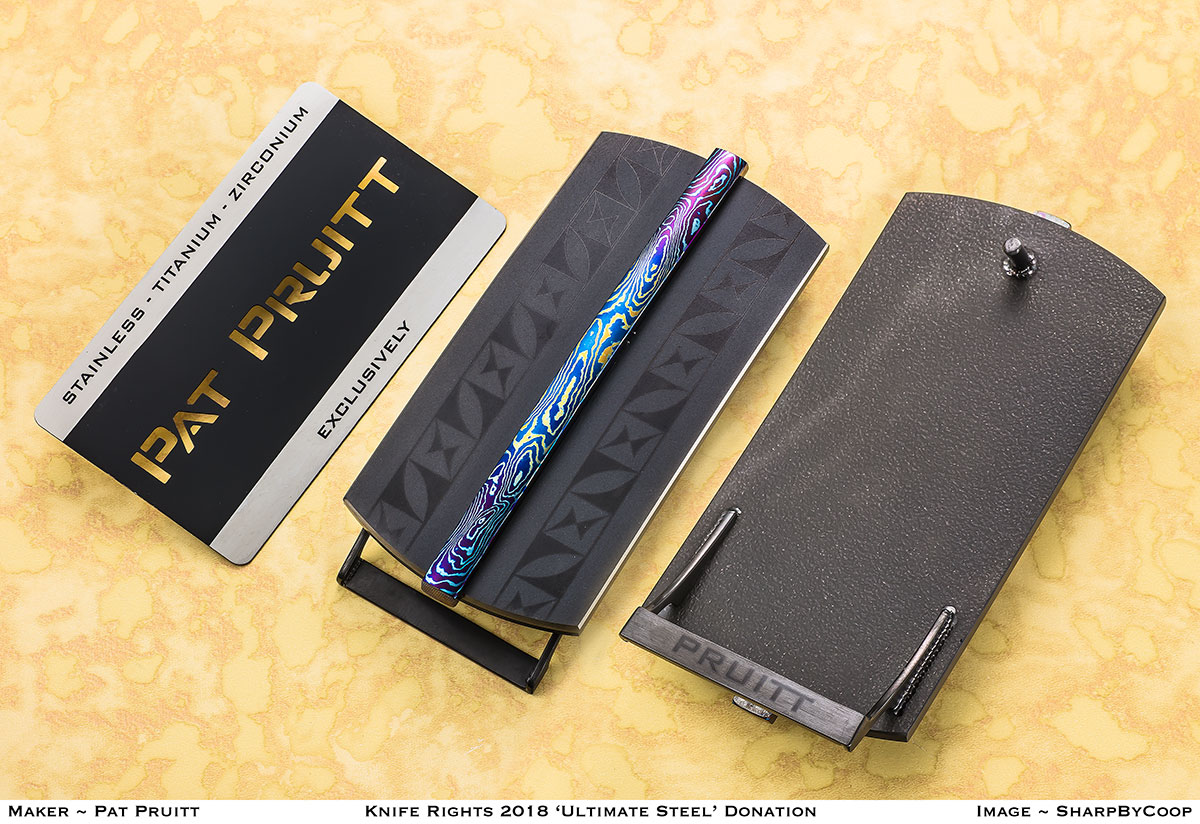 Pat Pruitt Titanium Belt Buckle ($3,600)
Patt Pruitt's exquisite jewelry has propelled him to the top of his art form working in exotic metals and materials. Each piece is unique. Pruitt's work can be found in the permanent collections of the Museum of Arts and Design (New York City, NY), Peabody Essex Museum (Salem, MA), Museum of Indian Arts & Culture (Santa Fe, NM), and numerous domestic and international private collections.
This belt buckle is custom laser engraved Zirconium with MokuTi. It accepts a standard 1.5-inch belt.
Culpepper & Company Stingray Belt ($100)
The complimentary Stingray Belt from Culpepper & Company's Infinity Stingray subsidiary is 1.5 x 60 inches and is solid stingray for the entire length of the belt. Belts are adjustable and can be made smaller with scissors and a hole punch, or the belt can be customized by any competent shoemaker or leatherworker.