Donate to Win
Chris Reeve Knives CGG Lunar Landing Large Sebenza 21
Retail Value:
$575.00
Donated By:
Chris Reeve Knives
**** Chosen by Winner:
Brian M.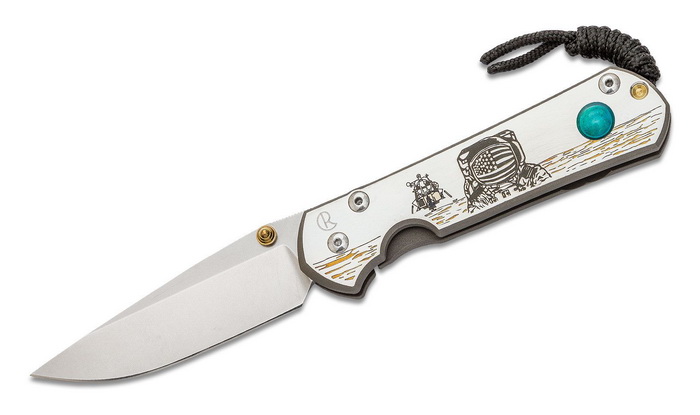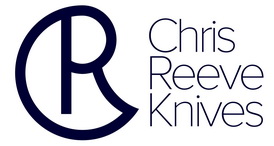 In July 1969, the Apollo 11 received a "go" for "Translunar Injection", or the mission control "okay" to head for the moon. Two Americans stepped outside the lunar module Eagle and planted the first human feet on the moon. The mission lasted eight days, three hours, 18 minutes, 35 seconds as engraved on the lock side of the handle. Chris Reeve Knives designed their "Lunar Landing" Computer Generated Graphic model to commemorate the 50th Anniversary of this monumental mission.

Sebenza 21
The folding knife that has become the yardstick against which others are compared, the Sebenza has earned a worldwide reputation for rock solid performance and a "bank vault" feel. It is the standard.
Chris developed the first Sebenza in 1987 and the profile has experienced minor changes over the years. After the entirely handmade version came the Original profile in 1990, the Regular in 1996, the Classic in 2000, and eventually, in 2008, the 21st year of the Sebenza, Chris Reeve introduced the Sebenza 21.
Designed for lifetimes of use, the Sebenza 21 was carefully developed to improve upon its predecessors. With every iteration, they seek to improve strength and longevity, while still maintaining the sleek profile and simplicity of the iconic Sebenza.
Whether plain with a tumbled or "stonewashed" S35VN blade and sandblasted handles or embellished with a polished satin or Damascus blade, wood inlay or lavish graphics, each Sebenza is individually fitted to the closest tolerances. All Sebenzas are available in Large or Small and dedicated Right or Left handed for the fullest user experience.
Computer Generated Graphic (CGG) Models
The introduction of CNC programmed designs gave Chris Reeve the ability to bring exactly consistent designs to the table. These designs are repeatable and may be ordered by name. As the computer age is more and more upon us, the embracing of what the computer can do for us is vital as an artist. The colors of the thumb lugs and back spacers are matched to the respective designs and will not be varied, nor can they accept requests for changes in color or the addition of inlays.