Retail Value:
$250.00
Donated By:
Rick Lala - Korth Cutlery
**** Chosen by Winner:
Belinda S.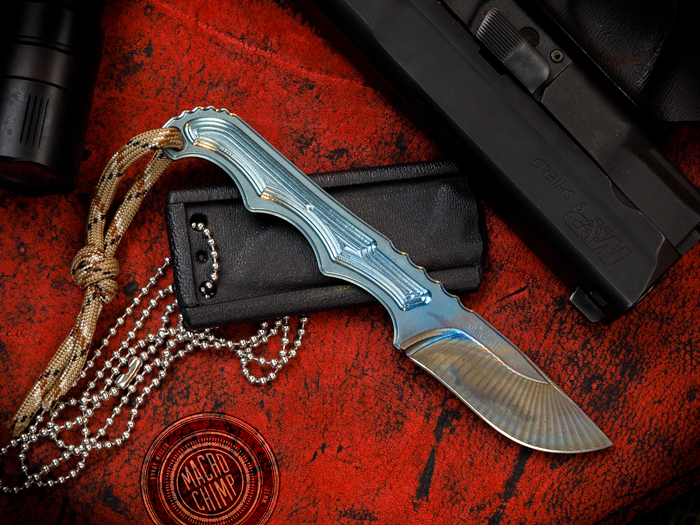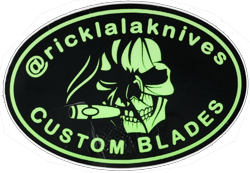 Brazilian knifemaker Rick Lala has created an ultralight Titanium Neck Knife weighing in at just 0.5 ounces. The Ti-Wing name comes from the scalloped appearance of the 3-D milled Titanium blade which looks a lot like a bird's wing. The three-finger grip is enough for defensive use and carrying this ultra-lightweight knife, you'll hardly notice it, so it'll be there if you ever need it.
Blade Length: 2.25"
Blade Style: Recurve Clip Point
Blade Material: Titanium - Blue Anodized
Overall Length: 5.375"
Handle: Skeleton
Weight: 0.5 oz.
Sheath: Kydex Neck Sheath with bead chain