Retail Value:
$400.00
Donated By:
Rikeknife
**** Chosen by Winner:
George K.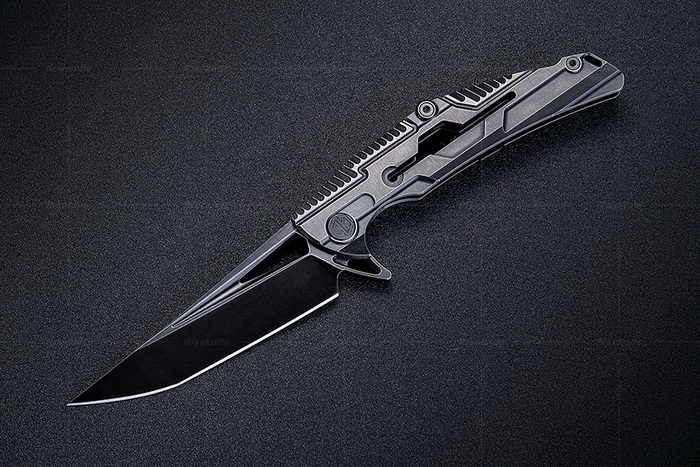 the Rike Knife M2 looks like something out of another dimension. At nearly 9 inches long, it's got enough size for most cutting tasks you'll come across. The blade looks the part, too: A wicked tanto with a long tip, it's excellent for piercing—but at about 4 inches long, it has ample surface for slicing, too. Made from S35VN stainless steel, the blade is highly corrosion resistant and will hold a good edge. It opens with the flipper tab, which, once open, acts as a finger guard to prevent your hands from slipping forward. Also notable is the lock slider. Engage it when the blade is open to make sure it won't close during heavy duty work. Futuristic cutouts and grooves in the titanium handle help facilitate a sure grip.

This M2 is Serial #172 in Black Stonewash.
Specs
Blade: S35VN stainless steel
Blade type: Modified tanto
Grind: Flat
Handle: 6AL4V titanium
Frame lock
Lock slider
Pocket clip for right-handed tip-up carry
Lanyard hole
Blade thickness: 0.19 in (5 mm)
Blade length: 3.9 in (10 cm)
Handle length: 4.9 in (12.4 cm)
Overall length: 8.85 in (22.5 cm)
Weight: 5 oz (143 g)
Included:
Zipper pouch
Cleaning cloth