Donate to Win
Ruger MAX-9 9mm Pistol PLUS Crimson Trace CTS-1550 Electronic Sight PLUS Caldwell E-Max Shadows PLUS Tipton Compact Pistol Cleaning Kit
Total Retail Value:
$836.97
Donated By:
Sturm, Ruger & Co, Crimson Trace, Caldwell & Tipton
**** Chosen by Winner:
Max S.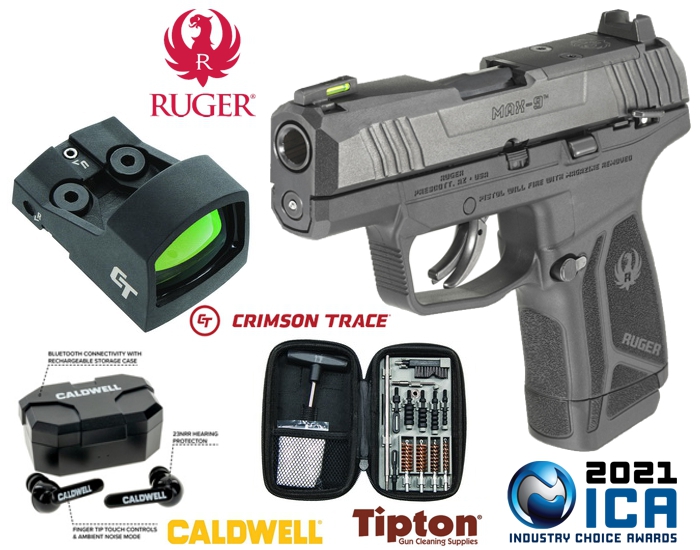 2021 Industry Choice Awards Concealed Carry Pistol of the Year
NOTE: Firearm will not be shipped directly to winner, but rather to Federal Firearms Licensee ("FFL") specified by winner (or selected by Knife Rights in Knife Rights' sole discretion). Winner can only take possession of firearm from the FFL. Winner must comply with all applicable legal requirements prior to taking possession of firearm. Winner is responsible for a shipping charge ($40 Pistol Caliber Pistols/$70 Rifle Caliber Pistols and Long Guns) and any fees charged by receiving FFL. Optics and Accessories will ship separately, not via the FFL. Click for complete rules.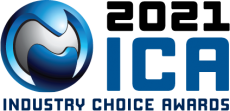 2021 Industry Choice Awards Concealed Carry Pistol of the Year
Ruger MAX-9 Model 3500 ($499)
Capacity: 12+1

Slide Material: Through-Hardened Alloy Steel

Slide Finish: Black Oxide

Slide Width:

0.95"

Safety Option: Standard Model - With External Manual Safety Lever

Grip Frame: High-Performance, Glass-Filled Nylon

Feature: Optic Ready

Barrel Material: Alloy Steel

Barrel Finish: Black Oxide

Barrel Length:

3.20"

Front Sight: Tritium Fiber Optic

Rear Sight: Drift Adjustable

Magazines Included: One 12-Round and One 10-Round

Overall Length:

6"

Weight:

18.4 oz.

Height: 4.52"

Grooves: 6

Twist: 1:10" RH

NOT AVAILABLE in CA & MA
Striker-fired with a short, smooth trigger pull, clean break and positive reset.

Slim, lightweight and compact for personal protection while still providing a capacity of up to 12+1 rounds of 9mm Luger ammunition.

Rugged construction with through-hardened alloy steel slide; one-piece, precision-machined fire control chassis; and high-performance, glass-filled nylon grip frame.

Medium-textured grip frame provides a secure and comfortable grip.

Tritium fiber optic day/night front sight for high visibility and drift adjustable rear sight.

Optic ready for direct mounting of co-witnessed JPoint™ and Shield-pattern micro red dot sights.

Cold hammer-forged barrel results in ultra-precise rifling that provides exceptional accuracy and longevity.

Safety features include integrated trigger safety, manual safety, internal striker blocker and inspection port that allows for visual confirmation of a loaded or empty chamber.

Reversible magazine release.

Also includes: two E-Nickel Teflon® coated magazines and finger grip extension floorplate that can be added to the magazine for comfort and improved grip.
The Crimson Trace CTS-1550 Electronic Sight (159.99) is an ultra-compact Open Reflex Sight for pistols. Featuring a 3.0 MOA round aiming dot, the CTS-1550 will elevate your pistol's performance instantly. Easily user-installed by utilizing an industry-standard J-Point mounting interface, the CTS-1550 boasts a high efficiency LED for years of use. The ambient light sensor automatically adjusts to the lighting conditions and turns the device off when the included cover is used, extending battery life. The battery on the CTS-1550 is located underneath the device, allowing for co-witness despite its compact size.

The Caldwell E-Max Shadows ($149.99) are Bluetooth, rechargeable electronic ear plugs designed to go where you go, play all your music, and keep your ears protected. High quality stereo sound is Bluetooth compatible with your mobile device and comes with a 23dB noise reduction rating. Dual microphones provide directional clarity and come equipped with easy to use touch volume controls. The charging case comes with an integrated lithium battery.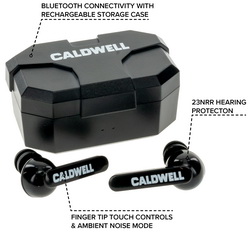 Features Include:
23db noise reduction
Battery Life: 5 Hours per charge
Includes a case that can recharge the earplugs 4-5 times
Bluetooth Pairing with phones or other capable devices for music or phone calls
Multiple ear tips included
Adjustable ambient sound amplification
The Tipton Compact Pistol Cleaning Kit ($27.99) Hold the power to clean multiple calibers in the palm of your hand with the Tipton Compact Pistol Cleaning Kit. This kit comes in a semi-rigid, zippered carry case and can be used on handgun calibers ranging from .22-.45. Whether you travel a lot, clean at the range, or like to be organized at home, this kit is the perfect size for storing in small spaces and durable enough to take anywhere.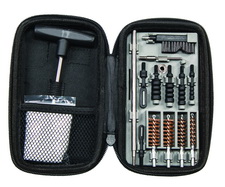 Features
For use on pistol calibers ranging from .22-.45
Semi-rigid carry case
Collapsible cleaning rod with rotating T-handle
Stainless steel cleaning rod
Includes: Cleaning pick, (10) cotton cleaning patches, nylon cleaning brush, bronze bore brushes and nylon jags (.22 cal, 9mm/.357/.38 cal, .40/10mm cal, .45cal), (2) nylon slotted tips