Donate to Win
Ruger PC Carbine PLUS Ruger Security 9 Pistol 2-Firearm Package PLUS Aklys Defense Pilum Suppressor PLUS Powered by Silencer Shop Package PLUS Crimson Trace CMR-204 Rail Master Pro Universal Green Laser Sight & Tactical Light PLUS Riton RT-R Mod 3 RMD (RITON MICRO DOT)
Total Retail Value:
$2,566.00
Donated By:
Sturm, Ruger & Co., Aklys Defense, Silencer Shop, Crimson Trace and Riton USA
**** Chosen by Winner:
Garett O.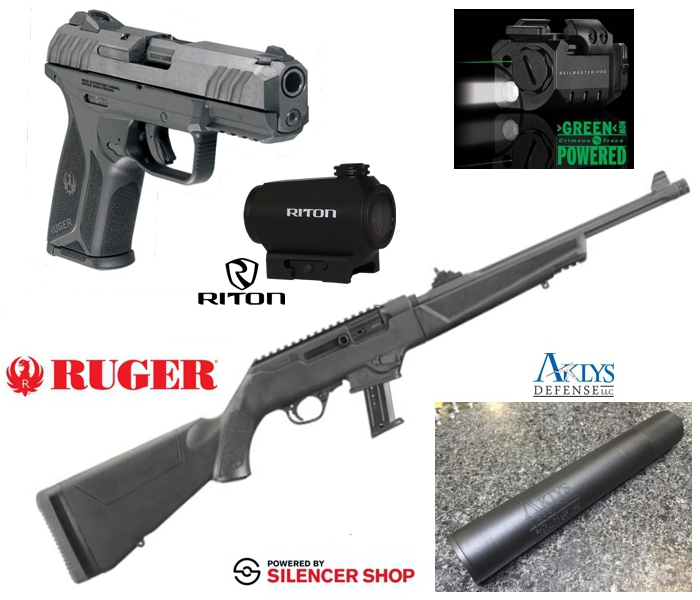 NOTE: Firearm and optional suppressor will not be shipped directly to winner, but rather to Federal Firearms Licensee ("FFL") specified by winner (or selected by Knife Rights or Hill Country Class 3 LLC d.b.a. Silencer Shop (Silencer Shop), in Knife Rights' and Silencer Shop's sole discretion). Winner can only take possession of firearm and suppressor from the FFL(s). Winner must comply with all applicable legal requirements prior to taking possession of firearm or suppressor. Winner is responsible for shipping charge ($40 Pistol/$70 Rifle Caliber) and any fees charged by receiving FFL. Click for complete rules.
The Ruger PC Carbine ($649)
Interchangeable magazine wells for use of common Ruger® and Glock® magazines. Ships with SR-Series Pistol and Security-9® magazine well installed and an additional magazine well accepting Glock® magazines is included*.


Easy takedown enables quick separation of the barrel/forend assembly from the action for ease of transportation and storage. Takedown is as simple as locking the bolt back and verifying that the rifle is unloaded, pushing a recessed lever, twisting the subassemblies and pulling them apart.

Dead blow action features a custom tungsten dead blow weight that shortens bolt travel and reduces felt recoil and muzzle rise. Bolt is machined from heat treated, chrome-moly steel to ensure strength, structural integrity and durability.

Reversible magazine release and reversible charging handle to support ambidextrous use or one-handed control manipulation while maintaining a proper firing grip*.

Cold hammer-forged, chrome-moly steel barrel with ultra-precise rifling provides exceptional accuracy, longevity and easy cleaning. The heavy contour barrel provides consistent accuracy, while barrel fluting sheds unnecessary weight and allows for quick handling.

1/2"-28 threaded barrel with included thread protector allows for use of standard muzzle accessories.

Accurate sighting system with adjustable ghost ring rear aperture sight and non-glare, protected blade front sight.

Soft rubber buttpad with spacers allows the rifle to be properly sized for different shooters or varying levels of outerwear or defensive gear (three, 1/2'' spacers included).

Durable, glass-filled nylon synthetic stock features sling swivel studs for rapid sling attachment and forward mounted accessory rail to allow for a variety of under-barrel accessories such as lights or lasers. The grip features a proprietary texture for enhanced control.

Light, crisp trigger pull with minimal overtravel and positive reset utilizing proven 10/22® trigger components.

CNC-milled from an aerospace-grade 7075-T6 aluminum billet, the receiver includes an integrated Picatinny rail and is Type III hard-coat anodized for maximum durability.

Also includes: one, SR-Series pistol magazine and hex wrenches for rear sight adjustment, buttpad spacer adjustment and charging handle removal.
* Older Glock® magazines that feature only one magazine latch slot may still be used with the PC Carbine™, but the magazine release button must remain on the left side of the rifle as shipped from the factory. The magazine release button should not be reversed when using this type of magazine as the magazine will not properly lock into the magazine well.
Security 9 Pistol ($379)
Compact for easy concealment, the mid-sized Security-9® is designed to fit a variety of available holsters and concealed carry options.

Rugged construction with blued, through-hardened alloy steel slide and barrel and high-performance, glass-filled nylon grip frame.

Precision machined, hard coated aluminum chassis with full-length guide rails.

The Secure Action used in the LCP® II and Security-9® is derived from the reliable and proven hammer-fired LCP® fire control system. The Secure Action combines the smooth trigger pull of the LCP® with the short, crisp feel and positive reset of a single action.

Textured grip frame provides a secure and comfortable grip.

Dovetailed, high-visibility sight system with drift adjustable rear sight and fixed front sight. Sights can be easily changed out for different color options (available separately).

Internal, Secure Action hammer provides strong ignition force yet allows for easier slide racking when compared with many striker-fired pistols. Front cocking serrations enable positive slide manipulation.

Safety features include bladed trigger safety; manual safety; neutrally balanced sear with significant engagement and strong spring tension; and hammer catch to help prevent the hammer from contacting the firing pin unless the trigger is pulled.

Safe, easy takedown with no special tools or trigger pull.

Also includes: two alloy steel magazines.
The Aklys Defense Pilum 9mm Suppressor ($499) is a mono-core pistol suppressor manufactured utilizing 7075 aerospace aluminum that has been fully Mil-Spec Type III Hard Coat anodized providing a lifetime of suppressor use. The Pilum suppressor design uses a 3 piece user serviceable system for ease of cleaning and requires NO special tools for disassembly. The 7075 T-6 mono-Core of the Pilum, with its integrated decoupling system for use on tipping breach pistols, gives us the ability to offer a robust suppressor at an aggressive price point. There are also a plethora of mount options for fixed barrels pistols and carbines. (DO NOT use the LID decoupler on a fixed barrel gun).
The Pilum suppressor has been optimized for excellent sound reduction while being extremely light weight and still maintaining its durability, giving you a long lasting suppressor for a lifetime of use and enjoyment. The Pilum may be fired "wet" for ultimate sound reduction but do not store it "wet" with any water based wetting agent. For best suppression results use subsonic loads to avoid the supersonic crack once the bullet has left the muzzle. The Pilum is Full-Auto rated for all 9mm or smaller diameter handgun cartridges. The Pilum suppressor is also rated to handle .38 Special, .357 magnum, .357sig and subsonic 300BLK.
Powered By Silencer Shop Package (Retail Value $335): If you choose to accept the suppressor prize, but are new to the suppressor world, DON'T WORRY! Silencer Shop is powering every step of the transaction. All required paperwork and fees will be handled for the recipient utilizing the nationwide Powered By Silencer Shop network of dealers. Silencer Shop is including the following*:

FREE NFA Gun Trust
FREE Tax Stamp Payment
FREE Transfer to the Powered By Silencer Shop Dealer of Your Choice
* Additional rules apply for suppressors. Click for complete rules.
The Crimson Trace CMR-204 Rail Master Pro Universal Green Laser Sight & Tactical Light ($379) combines two tactical tools in a single compact unit. The versatile unit is designed to fit most modern pistols, rifles and shotguns with an M1913 Picatinny or Weaver-style accessory rail. A powerful green laser anchors the unit and provides up to 1 hour of continuous use on a single CR2 Lithium battery. The Rail Master Pro also includes a powerful 100 Lumen white light for target identification. The unit features three operational modes including: Laser/Light Constant On, Laser Constant On, Light Constant On, and Laser w/Light Dazzler. Activation is instant, with Tap On, Tap Off controls and a programmed Auto Shut Off at five minutes to conserve battery life.
Riton's Mod 3 RMD (RITON MICRO DOT) ($285) is our most versatile red dot optic, whether mounting it to an AR, AK, a shotgun, a pistol or any other weapon system you can think of you will not be disappointed by the performance of the RMD. Featuring the Riton 2 MOA ultra precise red dot, made using a one piece aircraft grade aluminum tube with 1 MOA adjustment and capped turrets. It also comes with a three interchangeable mounts to find the perfect mounting height no matter the platform. It is nitrogen purged and sealed to be waterproof, fogproof and shockproof up to 1200G's, and all the lenses are Full-Multi Coated.
Ruger PC Carbine Specifications


Model: 19100

Stock: Black Synthetic

Caliber: 9mm Luger

Capacity: 17

Barrel Length: 

16.12"

Overall Length: 

34.37"

Barrel Feature: Threaded, Fluted

Front Sight: Protected Blade

Rear Sight: Adjustable Ghost Ring

Thread Pattern: 1/2"-28

Weight: 

6.8 lb.

Length of Pull: 

12.62"

 - 

14.12"

Material: Aluminum Alloy

FinishType: III Hardcoat Anodized

Twist: 1:10" RH

Grooves: 6

Ruger Security 9 Specifications


Model: 3810

Caliber: 9mm Luger

Capacity: 15+1

Barrel Material:Alloy Steel

Barrel Finish: Blued

Barrel Length: 4"

Overall Length: 7.24"

Sights: Drift Adjustable

Weight: 23.7 oz.

Grip Frame: High-Performance, Glass-Filled Nylon

Slide Material: Through-Hardened Alloy Steel

Slide Finish: Blued

Slide Width: 1.02"

Height: 5"

Grooves: 6

Twist1: 10" RH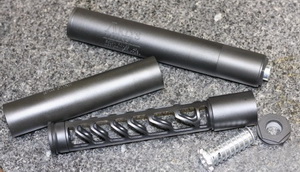 Aklys Defense Pilum Specifications:
Dimensions: Diameter 1 3/8", Length 9"
Weight: 8.9 Oz.
Finish: Type III Hard Coat anodized aluminum
LID Pistol Mount: 1/2 X 28 or 13.5X1mm LH Nitrided 4140 ordinance Steel (one of your choice included)
Fixed Mounts: 1/2X28, 5/8X24, 1/2X36, 16.5X1mm LH, 16X1mm LH, 18X1 , Aklys QD( comes with one brake
Crimson Trace CMR-204 Rail Master Pro Specifications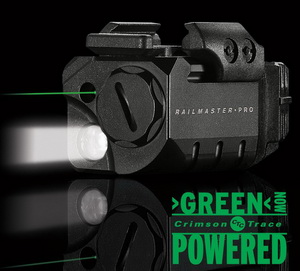 Material: Polymer
Attachment: Accessory Rail
Activation Location: Switch Activation
Sighting: Factory Sighted at 50'
Battery Type: One CR2 Lithium Battery
Laser Output: Up to 5mW Green Laser
Activation Mode: Switch Activated
Laser Visibility: Approx .5 Inch Diameter at 50 Feet
User Adjustable: Windage and Elevation
Installation: User Installed
Warranty: Three Year Full Warranty
Color: Black
Dot Size: Approx. 0.50" at 50'
Light Output: 100 Lumen LED White Light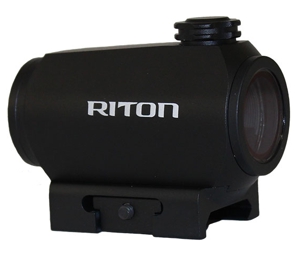 Riton RT-R Mod 3 RMD (RITON MICRO DOT) Specifications:
Magnification: 1X
Objective Diameter: 23mm
Lens Coating: Fully Multi-Coated
Click Value: 1 MOA W/E
Max Adjustment: 120 MOA
Parallax Setting: 50 Yards
Eye Relief: Unlimited
Exit Pupil: 28mm
Dot Size: 2 MOA
Red Dot Illumination: Red (6 Levels of Brightness with on/off in-between each)
Battery: 1x CR2032 (Included)
Waterproof, Fogproof & Shockproof
Length: 62mm
Weight: 112grams
Mounts: 3 Separate Heights