Donate to Win
Ruger Custom Shop Precision Rifle in 6mm Creedmoor PLUS Thunder Beast Arms Co. ULTRA 7 (GEN2) Suppressor PLUS Powered by Silencer Shop Package PLUS Crimson Trace Hardline Pro 4-16x50mm Tactical Rifle Scope PLUS Wheeler 2 Piece Picatinny Scope Rings
Total Retail Value:
$4,863.98
Donated By:
Sturm, Ruger & Co, Thunderbeast Arms Co., Crimson Trace and Wheeler
**** Chosen by Winner:
Warren W.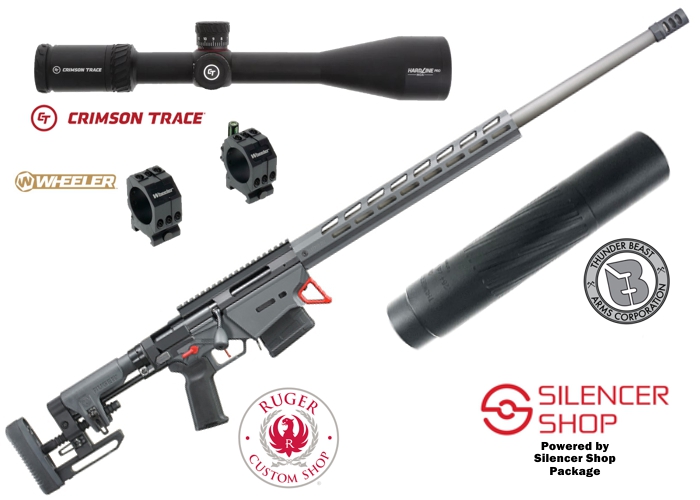 NOTE: Firearm and optional suppressor will not be shipped directly to winner, but rather to Federal Firearms Licensee ("FFL") specified by winner (or selected by Knife Rights or Hill Country Class 3 LLC d.b.a. Silencer Shop (Silencer Shop), in Knife Rights' and Silencer Shop's sole discretion). Winner can only take possession of firearm and suppressor from the FFL(s). Winner must comply with all applicable legal requirements prior to taking possession of firearm or suppressor. Winner is responsible for shipping charge ($40 Pistol/$70 Rifle Caliber) and any fees charged by receiving FFL. Click for complete rules.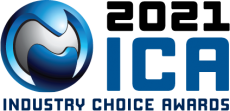 2021 Industry Choice Awards Rifle of the Year
Ruger Custom Shop Precision Rifle in 6mm Creedmoor - Model 18085 ($2,499)
Caliber: 6MM Creedmoor

Stock: Folding, Adjustable Length of Pull and Comb Height




Finish: Type III Hardcoat Anodized with Gray Cerakote®

Capacity: 10

Weight: 12.8 lb.

Barrel: Cold Hammer-Forged, 5R Rifling

Barrel Material: Stainless Steel

Thread Pattern: 5/8"-24

Twist: 1:7" RH

Length of Pull: 12" - 15.50"

Overall Length: 45.25" - 48.75"

Barrel Length: 26"

Grooves: 5

Factory-installed TriggerTech Trigger with Frictionless Release Technology™ provides an exceptionally crisp break, minimized overtravel, and an extremely short and tactile reset. Includes trigger pull weight adjustment screws.

Custom, heavy-contour (.850" at the muzzle) stainless steel barrel, features an APA Muzzle Brake (.264 bore) to effectively reduce recoil aiding shot observation for quick follow-up shots.

Barrier stop installed on the front of the magazine well enhances the shooter's positional support during competition by providing a stable and repeatable shooting position.

Magpul® MOE® K2+ grip provides a more vertical grip angle in a full-sized design. Constructed with rubber overmolding for positive rifle control and provides compatibility with optional Storage Cores for stowing gear.

M-LOK® attachment slots are machined into the sides of the magazine well for match saver and other M-LOK-compatible accessories.
Improved firing tip geometry enhances functionality with a wide variety of primers while allowing for decreased force necessary to manipulate the bolt.

Handguard features a target-style flat bottom to improve stability and includes an integral bottom 1.50" dovetail (compatible with RRS S.O.A.R. and similar QD systems).

Updated machining on the "lower" magazine well halves provide a flared magwell for improved magazine reloading capabilities.

Select parts are finished with a durable Cerakote® for improved wear resistance.

Cold hammer-forged, chrome-moly stainless steel barrel with 5R Rifling at minimum bore and groove dimensions, minimum headspace and centralized chamber.

In-line recoil path manages recoil directly from the rear of the receiver to the buttstock, not through a traditional bedding system, providing maximum accuracy potential.

Ruger Precision® MSR stock with QD sling attachment points features a bottom M-LOK® slot and soft rubber buttpad. The left-folding stock hinge is attached to an AR-style buffer tube and accepts any AR-style stock. Length of pull and comb height are adjustable.

Aluminum free-float handguard is black hard-coat anodized aluminum and features Magpul® M-LOK® slots on all four sides for improved scope clearance for long-range scopes and easy mounting of M-LOK-compatible rails and accessories.

Ambidextrous manual safety for left- or right-handed lever manipulation.

20 MOA Picatinny rail secured with # 8-40 screws for increased long-range elevation capabilities.

"Upper" receiver and one-piece bolt are precision CNC-machined from pre-hardened 4140 chrome-moly steel to minimize distortion.

Three-lug bolt with 70° throw features dual cocking cams and a smooth-running, full diameter bolt body. Bolt body is nitrided for corrosion resistance, smooth operation and durability.

Barrel can be replaced easily by a competent gunsmith using headspace gauges.

Oversized bolt handle for positive bolt manipulation, with a 5/16"-24 thread pattern for easy replacement. Bolt disassembly tool is stored in the Ruger Precision® Rifle Billet Aluminum Bolt Shroud for easy striker channel cleaning.

"Lower" magazine well halves are precision machined from aerospace-grade 7075-T6 aluminum and are Type III hard-coat anodized for maximum durability.

Also includes: two, 10-round Magpul® PMAG® magazines; Sorbothane® cheek pad that provides a comfortable and stable cheek-to-stock weld for quick target acquisition.
Thunder Beast Arms Co. ULTRA 7 6.5 Suppressor (BA) [GEN2] ($1180.00) The second-generation ULTRA 7 ("Gen2") superseded the original model on November 10th, 2020. The Gen2 is quieter than the original version by about 2 dB.

The ULTRA 7 is our highly efficient compact precision rifle suppressor. It is best for applications where a compact form factor is important but excellent suppression is still required. The ULTRA 7 is available in .30 caliber and 6.5 mm caliber. The .30 caliber version is best for maximum flexibility for .223 up to .300 RUM. The 6.5 mm caliber version optimizes suppression performance on 6.5 mm and smaller calibers.
The ULTRA Gen2 series represents a revolutionary improvement in titanium precision rifle suppressors. We took everything we've learned over the last decade building the best precision rifle suppressors in the world and put it into the ULTRA design. The ULTRA series offers unprecedented light weight and class-leading suppression levels.
Like the original, the Gen2 ULTRA is all-titanium and is fully welded. The Gen2 is now a "tubeless" design, with the baffles joined directly with no separate tube. This material and construction provide a great strength to weight ratio. It can take whatever your precision rifle can dish out.
The ULTRA Gen2 baffle stack was completely redesigned, but retains the principles that made the original ULTRA (and 30P-1 stack before that) such a great precision and long-range suppressor.
With the CB mount, the suppressor mates to a conical shoulder on the brake (included) and locks up rock solid and extremely tight. The ULTRA series suppressors also have the flexibility to be changed from direct thread to CB mount and vice versa via a simple factory service operation, in case your needs change. This is accomplished by removing or replacing the default brake from the direct thread version.
Features
Length: 7 inches
Diameter body 1.5 inches
Weight 9.8 ounces
100% titanium construction
"Tubeless" construction
360-degree fully-welded baffle stack
Helical Baffle Technology
Caliber .6.5 mm caliber, up to 6.5 mm / .264" caliber
Finish Black CeraKote
Powered By Silencer Shop Package (Retail Value $335): If you choose to accept the suppressor prize, but are new to the suppressor world, DON'T WORRY! Silencer Shop is powering every step of the transaction. All required paperwork and fees will be handled for the recipient utilizing the nationwide Powered By Silencer Shop network of dealers. Silencer Shop is including the following*:
FREE Single Shot Trust
FREE Tax Stamp Payment
FREE Transfer to the Powered By Silencer Shop Dealer of Your Choice
* Additional rules apply for suppressors. Click for complete rules.
Crimson Trace Hardline Pro 4-16x50mm Tactical Rifle Scope ($779.99) The Crimson Trace Hardline Pro optics are designed with the experienced tactical and target shooter in mind and have been purposefully built from the ground up. The line offers short, medium and long-range optics with a variety of custom reticles and features aerospace grade 30mm tubes. They are fully multi-coated, nitrogen purged, shock resistant, and ready for whatever elements they encounter. All Crimson Trace® scopes are covered under the LIFETIME protection guaranteed warranty and backed by our award-winning customer service team.

Specs
Magnification 4-16x
Reticle CT Custom MR1-MOA
Focal Plane 2nd
Material aerospace aluminum
Eye Relief (in) 3.6~4 in
Objective Lens Diameter 50
Tube Diameter 30mm
Click Value 1/4 MOA
Turrets Exposed
Illumination Yes
Light Transmittance (%) 90
Dimensions (W x H x L) 3.4 in x 2.9 in x 14.8 in
Product Weight (oz) 25.4 oz
Lens Coating green multi coated
Rear Mounting Length (in) 2
Front Mounting Length (in) 3.2
Windage Range 90 MOA
Elevation Range 90 MOA
Side Parallax Adjustable
Zero Stop No
FOV Maximum 28.5 ft
FOV Minimum 7.2 ft
Ring Height: 30 mm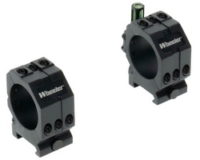 Wheeler 2 Piece Picatinny Scope Rings ($69.99) Securely mount your scope to any picatinny rail. The 6-screw design provides increased clamping force to keep the optic in place during recoil and the integrated articulating anti-cant mechanism helps keep your gun level for your long range shots. Centerline height from top of rail: Low - 0.775 in Medium - 0.950 in High - 1.100 in