Donate to Win
Santa Fe Stoneworks Damascus Inlaid 3-inch Button Lock Folder
Retail Value:
$525.00
Donated By:
Santa Fe Stoneworks
**** Chosen by Winner:
Sharon C.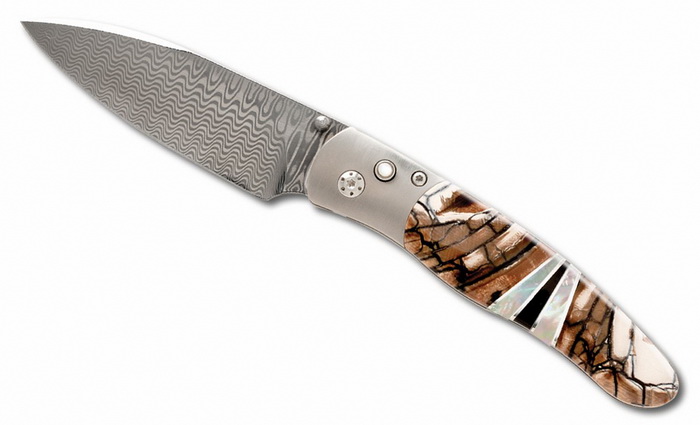 File photo of similar knife.

NOTE: It is not legal for residents of California, Hawaii, Illinois, New York and New Jersey to receive this prize due to these states' ban on ivory trade that includes 10,000-year-old fossil ivory. Knife Rights is not responsible for determining legality. Winner is responsible for compliance with all state and local laws governing the receipt and possession of fossil ivory items in the winner's jurisdiction. Click for complete rules.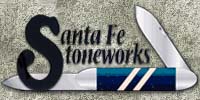 Introducing our second Button Lock Folder design by Miles and Anna Wirtel with a Wave Stainless Damascus blade and Titanium body. This knife is 4" closed with a 3" blade and pocket clip. This knife features a handle with inlaid Woolly Mammoth Tusk, Black Lip Mother of Pearl, Abalone and Zinc. The lock button is inlaid with Pearl. Comes in a wood display box.
Blade Length: 3"
Blade Style: Drop Point
Blade Steel: Wave Stainless Damascus 
Closed Length: 4"
Overall Length: 7"
Handle: Titanium, Woolly Mammoth Tusk, Black Lip Mother of Pearl, Abalone and Zinc
Lock: Button 
Opener: R/H Thumb Stud