Retail Value:
$460.00
Donated By:
Santa Fe Stoneworks
**** Chosen by Winner:
Pat C.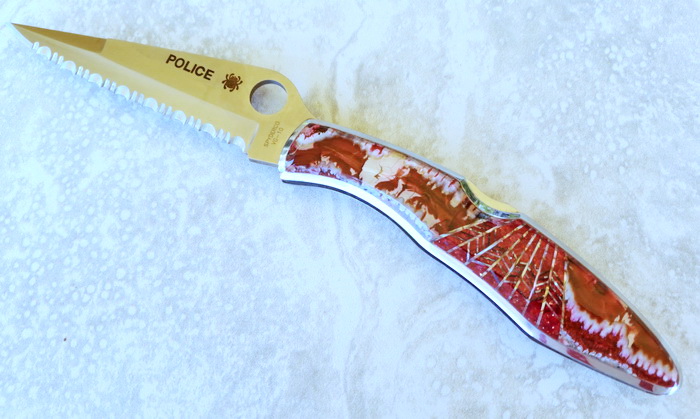 NOTE: It is not legal for residents of California, Hawaii, Illinois, New York and New Jersey to receive this prize due to these states' ban on ivory trade that includes 10,000-year-old fossil ivory. Knife Rights is not responsible for determining legality. Winner is responsible for compliance with all state and local laws governing the receipt and possession of fossil ivory items in the winner's jurisdiction. Click for complete rules.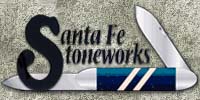 Santa Fe Stoneworks are handcrafted each Santa Fe Stoneworks knife is unique, no two handles are the same.  The primary handle material on this Spyderco Police is red-dyed Mammoth tooth, the webbing is Black Lip Pearl and the material behind the web is a red sparkle material from Masecraft.

Blade Length: 4.125"
Closed Length: 5.25"
Open Length: 9.5"
Blade Steel: VG-10
Blade Thickness: .125"
Handle Material: Stainless steel
Custom materials: Red Mammoth Tooth, Black Lip Pearl and Masecraft Red Sparkle
Weight: 6 ounces