Retail Value:
$896.00
Donated By:
Smith & Wesson
**** Chosen by Winner:
John C.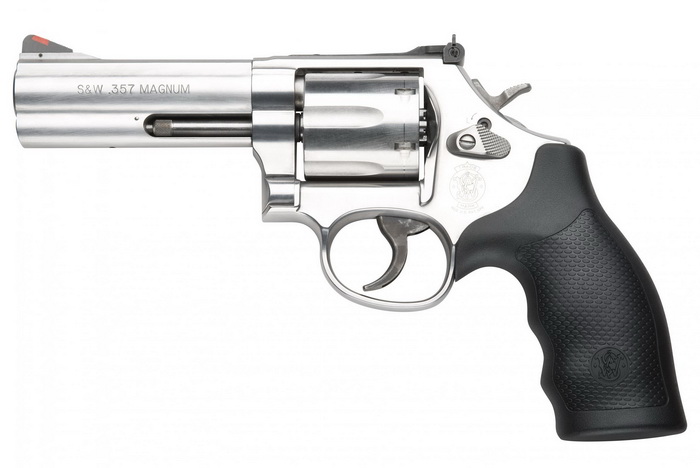 NOTE: Firearm will not be shipped directly to winner, but rather to Federal Firearms Licensee ("FFL") specified by winner (or selected by Knife Rights in Knife Rights' sole discretion). Winner can only take possession of firearm from the FFL. Winner must comply with all applicable legal requirements prior to taking possession of firearm. Winner is responsible for a shipping charge ($40 Pistol Caliber Pistols/$70 Rifle Caliber Pistols and Long Guns) and any fees charged by receiving FFL. Optics and Accessories will ship separately, not via the FFL. Click for complete rules.

Smith & Wesson Model 686 .357 Magnum Revolver ($853) Smith & Wesson L-Frame revolvers are built to suit the demands of the most serious firearms enthusiast. Available in six and seven shot cylinders, the L-Frame has a strong, durable frame and barrel built for continuous Magnum usage. As police officers and hunters will attest, this firearm is made to withstand heavy use.
SKU 164222
Model Model 686
Caliber 357 Magnum, 38 S&W SPECIAL +P
Capacity 6
Length 9.56
Front Sight Red Ramp
Rear Sight Adjustable White Outline
Action Single/Double Action
Grip Synthetic
Cylinder Material Stainless Steel
Barrel Material Stainless Steel
Frame Material Stainless Steel
Frame Finish Satin Stainless
Barrel Length 4.125" (10.477 cm)
Weight 39.7 oz.