Donate to Win
SOG Studies and Observations Group "Outdoor Focus" Package
Total Retail Value:
$424.80
Donated By:
SOG Studies and Observations Group
**** Chosen by Winner:
Stanley O.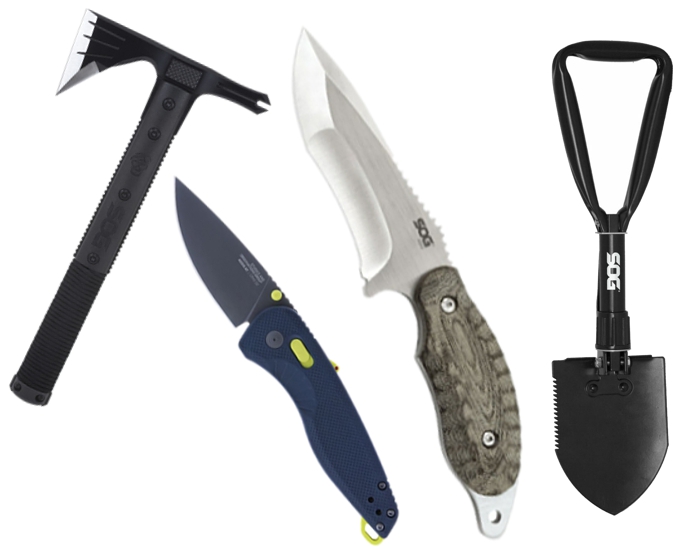 Our friends at SOG Studies and Observations Group have assembled a very useful set of Outdoor Gear.

1) SOG Kiku 4 Inch Fixed ($249.95) SOG partnered with Kiku Matsuda, one of the foremost tactical knife designers and blade grinders in Japan, to produce a line of knives. Matsuda's decades of experience in blade grinding and making fixed blade knives has created one of the most unique, striking, and functional blades available. This Kiku fixed blade features Matsuda's trademark and distinctive blade and handle grinds on a smaller 4-inch S35VN steel blade and linen Micarta handle. The full tang handle uses elegant linen Micarta slabs that are rugged, easy to clean, look better the more it is used, and offer superior grip in wet or dry conditions. It comes in a versatile Kydex sheath with an adjustable low-profile, locking mount.

2) SOG Aegis AT ($84.95) Designed for outdoor users, Aegis AT features rapid assisted opening with SOG's innovative ambidextrous AT-XR Lock with an ergonomic handle and grip pattern for comfortable use. Aegis AT is easy to carry, with a highly functional 3.1" cryogenically heat-treated D2 steel blade. Its powerful XR locking mechanism also features solid built-in blade locking safety and spine-mounted safety system. The next evolution of the legendary Aegis
3) SOG Survival Hawk ($64.95) It's hard to go wrong with carrying a light, fast, and feature-rich tomahawk. Decked out with reflective paracord wrapped handle, ferrocerium firestarter rod in the handle, nail puller, hammering head, and sharp multi-purpose blade, the Survival Hawk is ready wherever you go. The Survival Hawk's engineering roots comes from proven designs that have been tested in the real world many times. Wherever you may roam, this is the perfect tomahawk to rely upon

4) SOG Entrenching Tool ($24.95) A folding shovel can be an indispensable tool in today's constantly changing environment. We know one thing, when you need to move sand, dirt or snow you wish you had that shovel close at hand. Our all steel construction entrenching tool uses a tempered steel blade with teeth cut into it for cutting and slashing. The triangular handle is strong and fits the hand well. Folded, it takes up about the same space as a stack of paper plates. Which would you rather have?

Actual product color and options may vary based on what is available when prize is selected.