Donate to Win
Spartan Blades ALALA Fixed Blade and TALOS Liner Lock Folder
Total Retail Value:
$274.00
Donated By:
Spartan Blades
**** Chosen by Winner:
Sebastian F.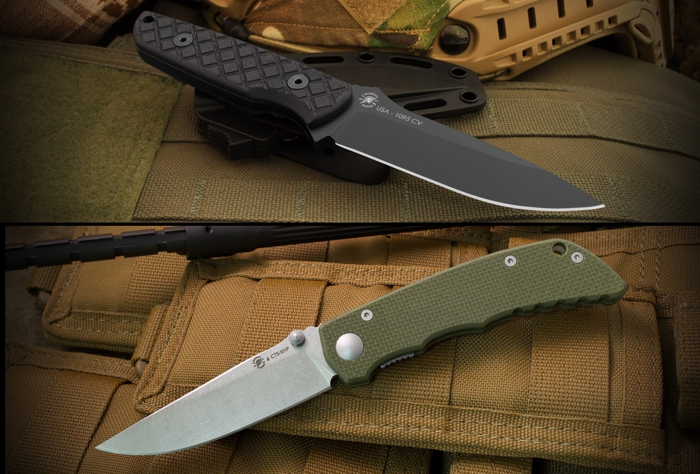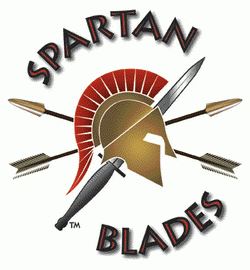 ALALA - Fixed Blade ($159) Alala - Ancient Greek, meaning "battle-cry" or "war-cry", was the personification of the war cry in Greek mythology. ... Greek soldiers attacked the enemy with this cry in order to cause panic in their lines. Its sturdy and comfortable design makes it a comfortable everyday carry fixed blade with great ergonomics. perfectly suited for daily cutting tasks, and is always ready to assist the user. The molded sheath comes with an active retention lever and securing strap for convenient carry options. Made by the fine people at KA-BAR Knives; in Olean, NY, USA.
The TALOS Folder ($115) is a lightweight liner lock designed by our friend and collaborator William W. Harsey Jr. Its slim lightweight design makes it the perfect companion for everyday carry and tasks. While small, its thoughtful design, premium CTS-XHP blade, and deep carry pocket clip, will handle most day to day tasks with ease. Whether you are standing knee deep in a trout laden creek or on your way to work, this small companion knife fits the bill.
All our Bronze (Field) Grade folders incorporate our new "Oil Infused Bronze Bushing System" or "OIBBS"! Our sintered bronze bushings are impregnated with oil which reduces the friction on the blade, thus giving you a tight but smooth blade opening. This system is especially useful for slow speeds, intermittent use, and uneven loads such as are found on folding knives.
Alala Specifications:
Designer: Curtis Iovito
Overall Length: 7.88"
Blade Length: 3.75"
Blade Thickness: 0.1875"
Blade Steel: 1095 Cro-Van (German Origin)
Blade Hardness: 56-58 HRC
Blade Style: Fixed – Drop Point – Flat Ground
Coating: Black Powder Coat
Handle Material: CE Canvas Micarta® (Black or Green)
Sheath: Injection molded sheath with active retention thumb lever and secondary retention strap
Weight: 0.294 LBS (Knife)
Talos Specifications:
Designer: William W. Harsey Jr.
Blade Length: 3.120"
Blade Thickness: 0.120"
Overall Length: 7"
Blade Steel: Premium CTS-XHP
Blade Hardness: 58-60 HRC
Blade Style: Folding-Straight Back-Flat ground
Blade Finish: Tumbled
Frame:Liner Lock,Green Textured G-10
Weight: 0.146 LBS