Retail Value:
$155.00
Donated By:
Spartan Blades
**** Chosen by Winner:
David B.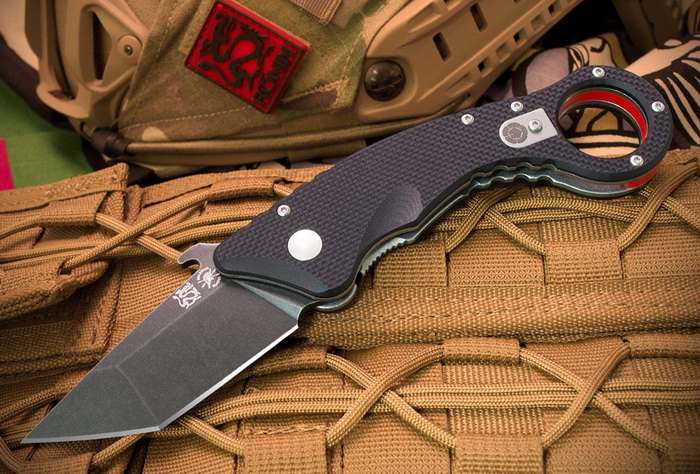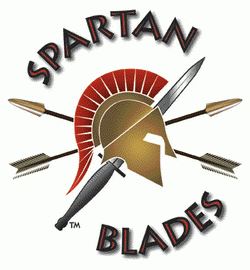 The Spartan-Ronin Shōtō is a folding karambit liner lock folder. This blade is the result of a collaborative effort between Spartan Blades and TU Lam of Ronin Tactics, our former Special Forces Teammate and good friend.
Having worked throughout Asia and in Indonesia, both both Tu Lam and Spartan have a very healthy respect for the Karambit style. This blade was designed to be incorporated into several forms of martial arts systems.
It features a CTS-XHP tanto blade, "Emerson Wave" feature for ease of opening, and a reversible pocket clip for left hand carry with black and red G10 scales provide for a sure grip. Please check out this link to Ronin Tactics HERE.
All our Bronze (Field) Grade folders incorporate our new "Oil Infused Bronze Bushing System" or "OIBBS"! Our sintered bronze bushings are impregnated with oil which reduces the friction on the blade, thus giving you a tight but smooth blade opening. This system is especially useful for slow speeds, intermittent use, and uneven loads such as are found on folding knives.
See video of the Spartan-Ronin Shoto HERE
Specifications:
Designers:  Tu Lam
Blade Length: 2.5"
Blade Thickness:  .130"
Overall Length: 7.75"
Blade Steel: Premium CTS-XHP
Blade Hardness:  60-62 HRC
Blade Style:  Tanto
Blade Finish: Satin Black Ti/Nitride Finish
Frame: Liner Lock, Textured Black/Red G-10
Weight: 6.25 OZ