Donate to Win
State & Union OSF Integral Lock Flipper First Production
Retail Value:
$450.00
Donated By:
KA-BAR
**** Chosen by Winner:
Lewis K.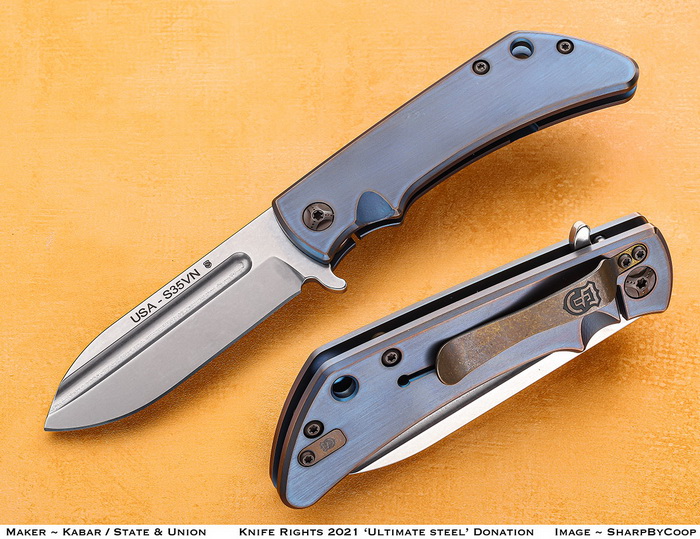 State & Union is KA-BAR's custom shop. The OSF is their first-ever folder. It features CPM S35VN blade steel, titanium frames with a stabilized integral lock and all titanium hardware. Oh, and caged bearings for those that enjoy an effortless flip. The design is a modified version of KA-BAR's popular Mark 98, evolved into a titanium integral lock flipper with premium materials. The titanium right-handed pocket clip may be positioned for tip-up or tip-down carry.
The OSF, and the Mark 98, were designed with KA-BAR's traditional leather stacked fighting/utility knife in mind. That's why the fuller, also called a "blood groove," was incorporated into the design of the blade.
This knife is one of 15 initial production knives built for the knife's introduction at the 2021 BLADE Show. It is one of three that were anodized blue and bronze.
Blade Length: 3.75 inches
Blade Thickness: 0.188 inches
Knife Material: CPM S35VN
Overall Length: 8.5 inches
Closed Length: 4.812 inches
Handle Material: Titanium
Lock: Integral with stabilizer
Opener: Flipper
Pocket Clip: Titanium, right-hand, tip up or tip down
Country of Origin: United States