Donate to Win
Custom Stewart Taylor Circle Hook Forge Titanium Hunter
Retail Value:
$650.00
Donated By:
Circle Hook Forge
**** Chosen by Winner:
Daniel R.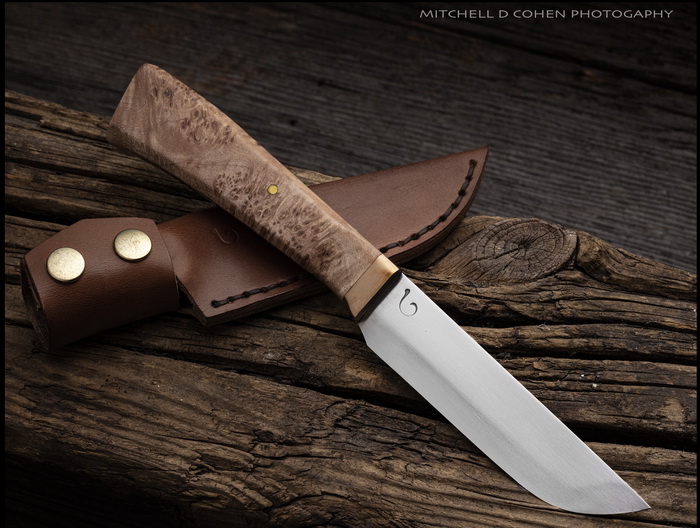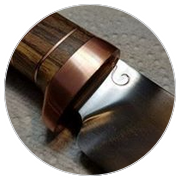 Nearly impervious to corrosion, Stewart Taylor hand forged the blade of this Hunter from 90% titanium, 10% niobium alloy square stock. Heat-treatment was developed by his brother at Mad Science Forge (who has also donated in this year's Ultimate Steel) and the blade will not become brittle in even the coldest of winters. No grinding jigs were used in the creation of this knife.
The straight back, Scandi-ground blade is 4.312 inches long and the knife is 8.875 inches overall. The handle is Stabilized Maple Burl with a brass pin. The bolster was crafted from very old bronze from a retired fishing dory out of Newport, Oregon. A hand-sewn, oiled leather sheath by the maker is included.