Donate to Win
Custom Doug Stice 3-Piece Damascus Kitchen Knife Set
Retail Value:
$2,150.00
Donated By:
Stice Handmade Knives
**** Chosen by Winner:
Rodney L.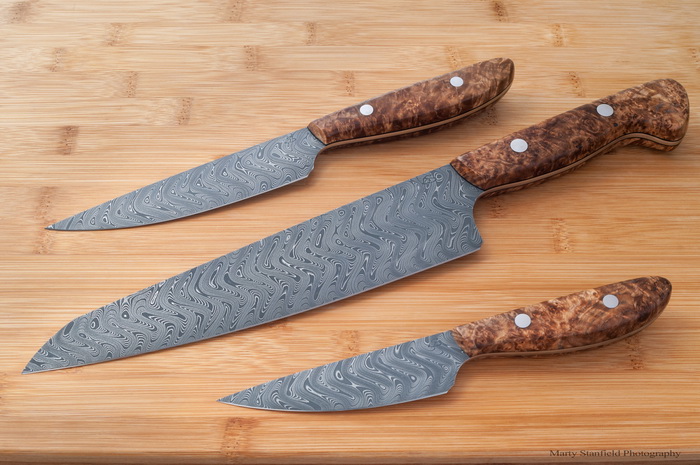 Doug Stice is crafting an elegant yet functional set of Damascus Kitchen Knives that would be the prized tools of any chef or cook. All the knives feature hand-ground blades of Chad Nichols donated Boomerang pattern Stainless Damascus, deferentially clay hardened. The handles are highly figured Eucalyptus Burl donated by Jess Hoffman at J. Hoffman Knives. One each, 7-inch Chef, 5-inch Utility and 3-inch Paring.