Donate to Win
Custom Johnny Stout Collaboration Alice Crater Engraved Automatic
Retail Value:
$10,000.00
Donated By:
Johnny Stout, Alice Carter and Culpepper & Co.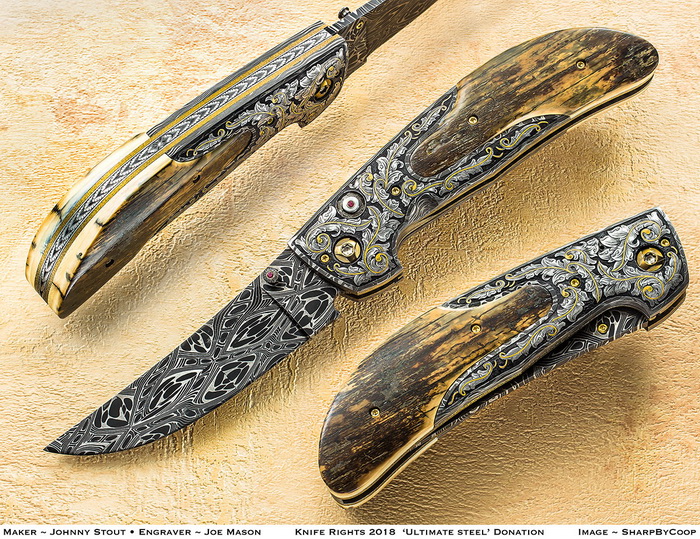 Last Year's Donation Knife Shown – Knife in Process
NOTE: It is not legal for residents of California, Hawaii, New Jersey or New York to receive this prize due to these states' ban on ivory trade that includes 10,000-year-old fossil ivory. Click for complete rules.
NOTE: Restrictions on delivery of automatic knives in accordance with federal and state laws apply. Click for complete rules.
Longtime support Johnny Stout is once again putting together a collaboration project specifically for Knife Rights' Ultimate Steel™. The engraving is being donated by our good friend Alice Carter.  Mother of Pearl for the handle is being donated by Culpepper & Co.  Not yet sure where the Damascus is coming from at this time.  This page will be updated as the knife progresses.