Retail Value:
$6,000.00
Donated By:
Johnny Stout & Fine Turnage Productions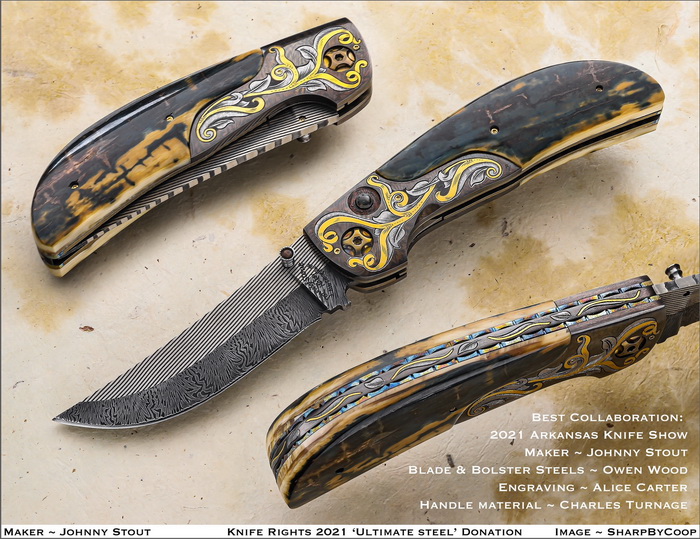 Last Year's Donation Knife Shown – Awaiting This Year's Knife
NOTE: It is not legal for residents of California, Hawaii, Illinois, New York and New Jersey to receive this prize due to these states' ban on ivory trade that includes 10,000-year-old fossil ivory. Click for complete rules.
Click for Higher Resolution Photo
This is a collaboration project specifically for Knife Rights' Ultimate Steel™ led by knifemaker Johnny Stout. At launch we are still not sure what Johnny is donating and will post as soon as we receive the knife (Probably at BLADE Show June 3-6).  Retail Value is a conservative estimate for one of Johnny's knives.