Donate to Win
SureFire 2211 Luminox WristLight Rechargeable Variable-Output LED WristLight + Watch
Retail Value:
$649.00
Donated By:
SureFire LLC
**** Chosen by Winner:
James C.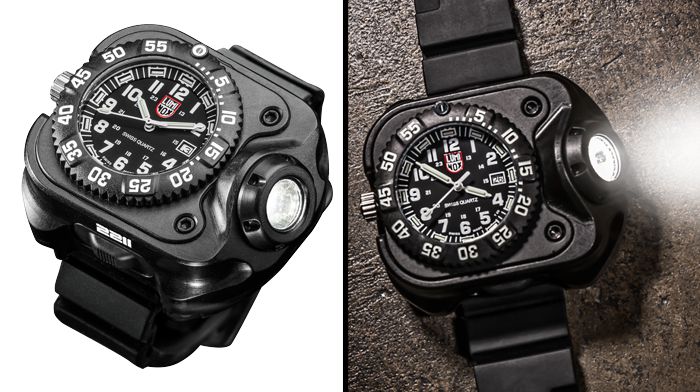 The SureFire 2211® Luminox® WristLight—the first of its kind—offers tactical light output that's instantly accessible since it is securely strapped to your wrist, and it also boasts an integral Luminox timepiece. This 2211 model—rechargeable like the original—features a high-performance LED whose light is focused by a refractive optic into a broad, intense 300-lumen wall of light designed for tactical situations. Its Swiss-made Luminox timepiece is integrated into a lightweight, rugged body that straps securely to your wrist via a durable rubber wristband, and its watch-face features self-illuminated hands for low-light applications. This is the ultimate hands-free light and watch combination—and it's ready for any challenge, especially if things go south.
All 2211 models were developed with input from law enforcement officers and feature brilliant light output that automatically aligns with your pistol when using a standard two-handed grip. This broad, room-filling wall of white light effectively illuminates threats and non-threats at close to medium ranges, and it's always ready. The revolutionary, versatile 2211 Luminox also provides convenient hands-free illumination in a wide range of low-light applications including close-up work for law enforcement, EMTs and other medical personnel. It is also ideal for industrial professionals, across all trades, since the light from the 2211 is directed where it's needed and permits the use of two hands.
The multiple light-output levels of the 2211 Luminox are easy to access via its integral pushbutton switches. Simply press either switch to instantly activate the 300-lumen maximum beam to respond to a sudden threat. Press the switch again, within 0.5 seconds, to activate the low-level 15-lumen setting. Another press of either switch turns the light off.
Output / Runtime -- White Light
High: 300 lumens / 1.0 hour*
Med: 60 lumens / 4.0 hours*
Low 15 lumens / 13.0 hours*
Weight w/Batteries: 5 .0 ounces
Batteries: Li-ion Integral
         * Runtime until output drops below 10% of maximum output at this setting. (ANSI standard)
Press and hold both ergonomic switches simultaneously to cycle through three levels of useful illumination: 300 lumens of blinding white light for tactical situations; 60 lumens of mid-level illumination great for everyday tasks or nighttime walks; and 15 lumens of low-output light ideal for any situation where low-level light is needed for extended periods of time. Release the switches when the desired level of light is activated; press either switch again to turn the light off. Light output can be programmed to cycle from high- to low-output, or from low to high, depending on your personal preference.
The integral Luminox timepiece features a classic design, a high-quaity Swiss quartz movement, a unidirectional rotating bezel with timer markings, and self-illuminating tritium hands and markers that glow continuously, for the ultimate in readability in low-light situations. It also boasts a hardened, scratch-resistant mineral crystal, and it's gasket sealed for water resistance.
Constructed of lightweight, hard-anodized aerospace aluminum, the 2211 Luminox features a heavy duty rubber wristband that holds the unit securely but comfortably in place. It's powered by a rechargeable lithium-ion battery with a built-in LED fuel gauge that lets you know when it's time to recharge—which is easily done using the included USB cable. Although it was built for the demanding needs of law enforcement, the 2211 Luminox is available to anyone who wants a one-of-a-kind hands-free illumination tool that's always ready.
NOTE: The integral Luminox watch runs on its own lithium disk battery that is unaffected by the USB charger.
Features
High-performance LED and proprietary refractive optic produce a broad beam at three useful levels: 300, 60, and 15 lumens

The press of either ambidextrous pushbutton switch activates the LED on high, or it can be cycled through all levels by pressing both buttons simultaneously

Securely straps to support-hand wrist via a durable rubber wristband for instant access and automatic alignment with pistol when using normal two-handed grip

Integral Luminox watch features self-illuminating dial for low-light readability

High-strength, lightweight aerospace aluminum construction with Mil-Spec hard anodizing for extreme durability

Built-in LED fuel gauge lets you know when to recharge battery

Includes rechargeable lithium-ion battery, micro-USB charge port, and USB charging cable