Retail Value:
$225.00
Donated By:
T.Kell Knives
**** Chosen by Winner:
Michael M.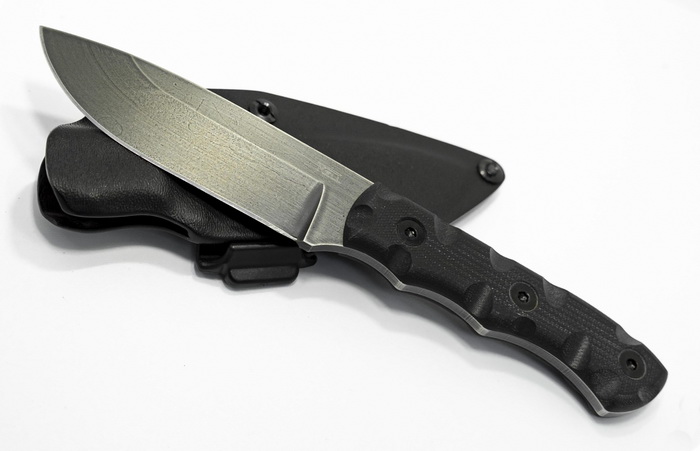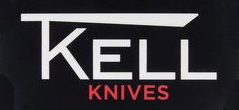 The Bushman is a serious knife
I sought to make a knife that would serve the many situations I've found myself in. An avid outdoorsman and someone that has always fixed all my "stuff". I needed a robust knife for heavy use. Born in the UP of Michigan, I've lived, served my country, and worked in every climate known. I've hunted, and fished for survival. I wanted a knife big enough to process large game but nimble enough for small game/fish. I've raised, butchered many species of animals so a good slicer was a must. I wanted a camping knife that could cut trees, process wood, split larger logs without sacrificing an edge that could shave. I've grown food and lived off the land so it had be able to slice veggies, and dig up foraged foods. Being a US Marine, I learned combative/defensive uses for a knife. I've built cars from the ground up, repaired nearly every mechanical/electrical issue a tractor, ATV, or motorized vehicle could have so I wanted a knife that I could hold onto with filthy greasy hands, cut gasket material with, and pry apart stuck things with. I'm an electrician and wanted a knife that could strip wire and stay sharp. I've framed out walls and doors and wanted a knife that could score and cut sheet-rock. I wanted to be able to pry boards off. I have built countless things in and around my home, and needed a knife to pry off moldings, cut flooring, trim shims, beat stuff and cut stuff constantly. I wanted the tip strong enough to bore holes in wood. I knew it had to be full tang so I started with the standard 5 inch handle length, 4 inch blade platform. I added a wide drop point blade that allows for strength without sacrificing an edge geometry that can shave. I worked on the the grip to make it a very comfortable full-handed grip with or without gloves. It's contoured and shaped to lock into your hand so you can slay some trees on a rainy day without losing your grip. The knife is balanced perfectly so you can use it all day without hand fatigue.
The Bushman is the ultimate knife for combative, survival, camping, and working. Built with .165 thick high carbon steel heat treated in house to exacting standards, dual tempered to provide extreme durability and hold terrifyingly sharp edge
As with all T.Kell Knives the Bushman will hold up and perform beyond any other knife you have ever used. Each knife is Marine Corps veteran designed, handmade, and tested to ensure it is exactly what you expect a blade to be. Backed up by our 'Life of the Knife' no questions asked warranty.
Includes our innovative Sheath
4 inch Blade
5 inch Handle
9.25 inch overall
High Carbon Steel
57HRC
Nickel Boron Clad Blade