Donate to Win
Tactile Rockwall MagnaCut Thumbstud Tanto and Bolt Action Ti Pen Set
Total Retail Value:
$428.00
Donated By:
Tactile Knife Co. & Tactile Trun
**** Chosen by Winner:
Jeff N.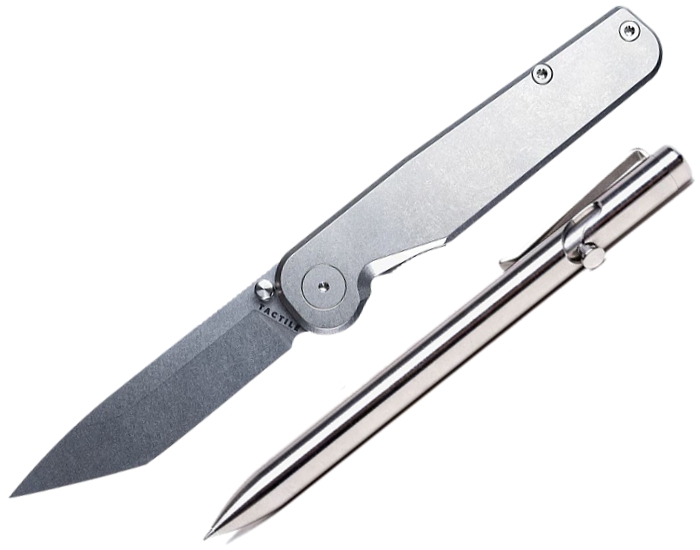 Tactile Knife Co and Tactile Turn have donated a knife and pen set.
Tactile Knife Co. Rockwall Thumbstud Tanto ($329)
SPECIFICATIONS
MagnaCut Blade Steel
6.91" Overall Length
4.00" Closed Length
2.92" Blade Length
60-61 HRC Blade Hardness
All Titanium w/ T8 Hardware
Flat Grind
Insert Lock
Stainless Steel Lock Insert
Stainless Steel Clip
Titanium Backspacer
Ceramic Detent Ball
Ceramic Ball Pivot Bearings
Tactile Turn Titanium Bolt Action Pen ($99)
The unique bolt action shape allows for one fluid motion to advance or retract the refill. Because the surfaces of both the interior part and the inside surface have been carefully machined to be extra smooth, the action feels amazingly satisfying. If there's one pen that we recommend to new customers, it's the Bolt Action.