Retail Value:
$1,200.00
Donated By:
Brian Tighe
**** Chosen by Winner:
Dwight R.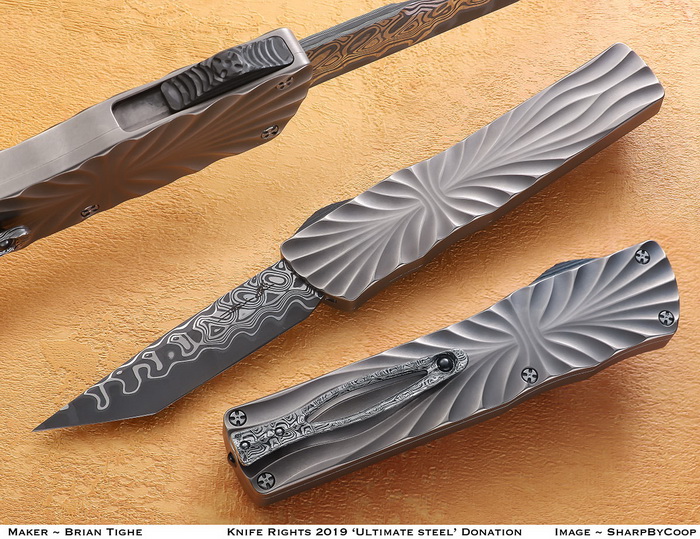 NOTE: Restrictions on delivery of automatic knives in accordance with federal and state laws apply. Click for complete rules.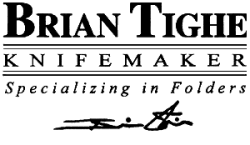 Brian Tighe introduces his Tighe Twist Out the Front. This custom is a slender, ergonomic, beautifully milled piece of tactical art is built for battle but perfectly suited for everyday carry as well. It  features a Damasteel San Mai blade, milled aluminum frame, Damasteel pocket clip with ceramic ball, G10 thumb slide, and glass breaker butt end. The traction on the thumb slide and aluminum frame is excellent, providing great harmony between user and instrument. A Brian Tighe Signature Zippered Pouch is included.
Click here to view Brian's introductory video.
Blade Length: 3.75"
Cutting Edge: 3.55"
Closed Length: 5.25"
Overall Length: 9.0"