Retail Value:
$379.95
Donated By:
V Nives
**** Chosen by Winner:
Brian B.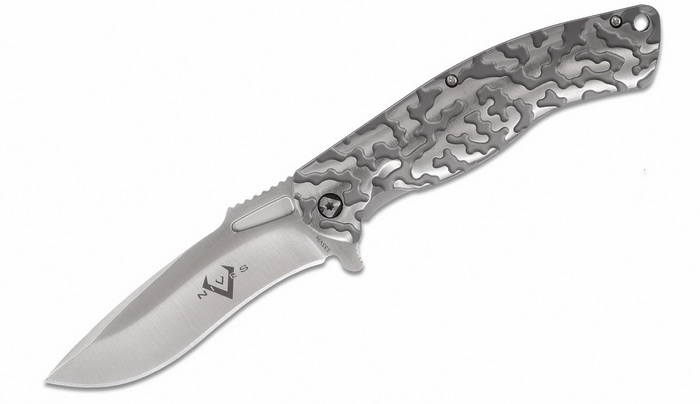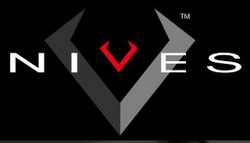 The Atmosphere, the collection of gasses that surround our planet and keep us relatively safe, was the inspiration for the milling pattern on this knife that shares its name. It has the appearance of a cloud pattern which not only feels great in the hand but will provide you with ample texture for a solid, non-slip grip. The blade glides open smoothly and effortlessly, using the properly jimped flipper tab as it rides on caged bearings with a replaceable lockbar insert. The ergonomic shape of the titanium handle will melt into the hand and create great harmony between user and instrument. One of our favorite aspects of this knife though, besides the action and ergonomics, is the pivot. It's the V Nives logo, which isn't readily apparent, but it is absolutely awesome. It's small details like this that transform a production knife into a special knife and this knife is certainly that.
Each knife ships in a V Nives plastic case that should be kept and put to another use. It's made from tough, water-resistant plastic that displays the passion and attention to detail the V Nives family has for their craft.
Specifications
Blade Length: 3.50"

Cutting Edge: 3.375"

Closed Length: 4.50"

Overall Length: 8.0"

Blade Material: CPM-S35VN Stainless Steel

Blade Thickness: 0.12"

Blade Style: Drop Point

Blade Grind: Hollow

Blade Finish: Satin

Handle Material: Contoured Milled Titanium, Gray

Handle Thickness: 0.60"

Locking Mechanism: Frame

Pivot Assembly: Bearings

Pocket Clip: Tip-Up, Right Carry

Weight: 4.82 oz.

Designer: Mike Vellekamp

Made in Taiwan