Retail Value:
$1,850.00
Donated By:
William Henry Studio
**** Chosen by Winner:
Scott S.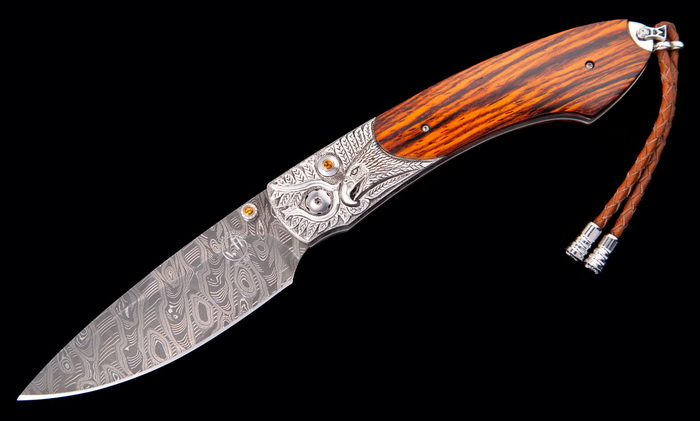 Stock Photo – Damascus and Wood varys slightly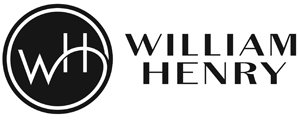 The Spearpoint 'Majestic' features an elegant frame in hand-carved sterling silver by Lee Downey, inlaid with cocobolo wood. The blade is hand-forged 'Hornets Nest' damascus by Mike Norris; the one-hand button lock and the thumb stud are set with citrine gemstones.
A remarkable design that gives you an instrument with a full-size secure grip, and a versatile deep-belly blade, the Spearpoint epitomizes William Henry's core philosophy – that superlative function deserves to be elevated to superlative art.
The 'Majestic' features some of the most exotic materials, and forged metals that are the hallmark of William Henry's collections; a timeless heirloom to be proudly worn and used for a lifetime before being handed-down to another generation.
Features & Specs
Edition of 100
One-hand button lock system
Leather carrying case
Shipped in an elegant wood presentation box
Dimensions:
Blade 3.06" (77.7mm)
Handle 4.13" (104.9.5mm)
Overall open 7.19" (182.6mm)