Retail Value:
$1,700.00
Donated By:
John P. (2018 Winner - Donated Back)
**** Chosen by Winner:
Stephen H.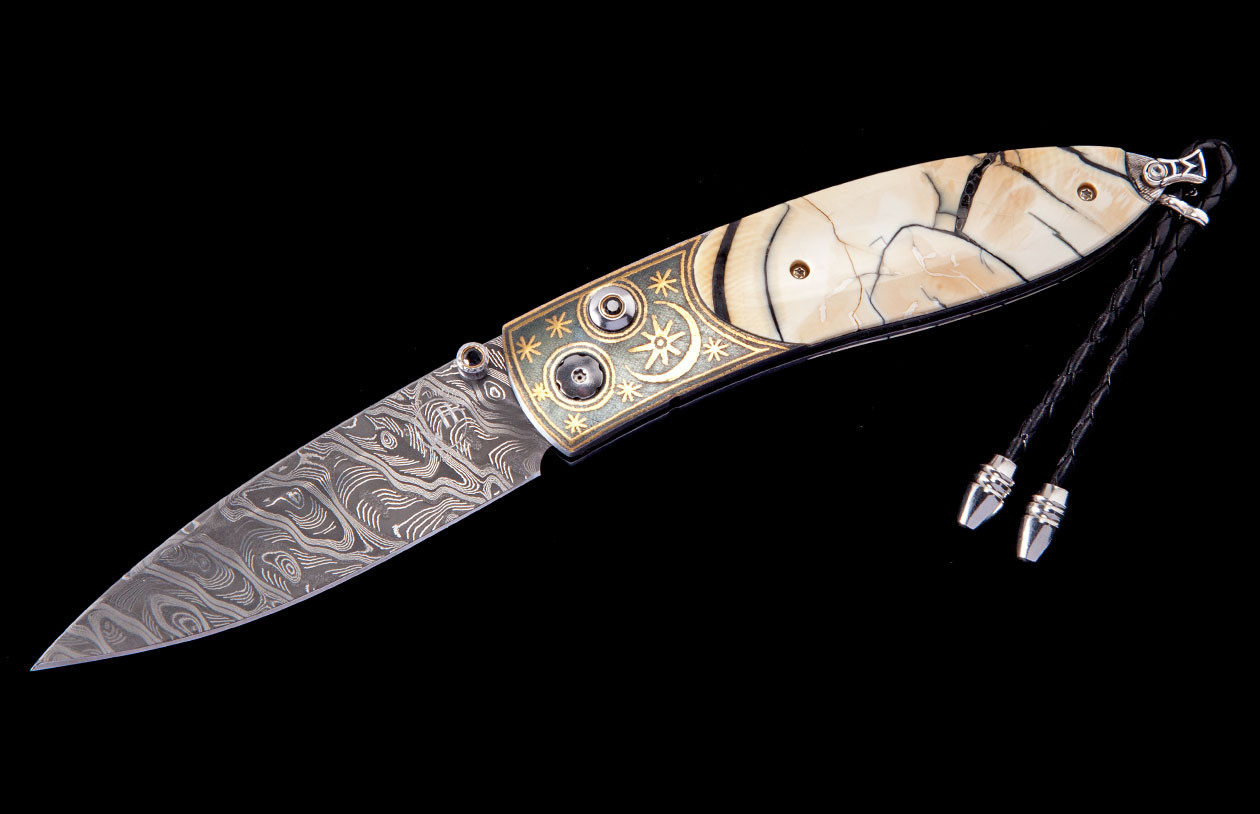 Stock Photo – Damascus and  Mammoth Ivory varys slightly.
NOTE: It is not legal for residents of California, Hawaii, Illinois, New York and New Jersey to receive this prize due to these states' ban on ivory trade that includes 10,000-year-old fossil ivory. Knife Rights is not responsible for determining legality. Winner is responsible for compliance with all state and local laws governing the receipt and possession of fossil ivory items in the winner's jurisdiction. Click for complete rules.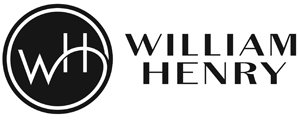 The Monarch 'Constellation' features a mesmerizing frame in 24K gold Koftgari (the ancient Indian technique of inlaying gold in tool-steel), inlaid with a beautiful scale made from the ring-cut fossil tusk of a Woolly Mammoth that lived 10,000 years ago. The blade is in 'Hornets Nest' damascus steel hand forged by master bladesmith Mike Norris. The one-hand button lock and the thumb stud are set with spinel. The Monarch is a simple design that is easy on the eye and effortless in the hand; the elegant shape of the handle on this model is also an ideal canvas to showcase William Henry's most admired exotic materials.
The 'Constellation' is a rare and captivating personality statement to be worn and used for a lifetime.
Features & Specs
Edition of 50
One-hand button lock system
Leather carrying case
Shipped in an elegant wood presentation box
Dimensions:
Blade 2.63" (66.8mm)
Handle 3.58" (90.9mm)
Overall open 6.00" (152.4mm)