Retail Value:
$480.00
Donated By:
WingManEDC
**** Chosen by Winner:
Stuart R.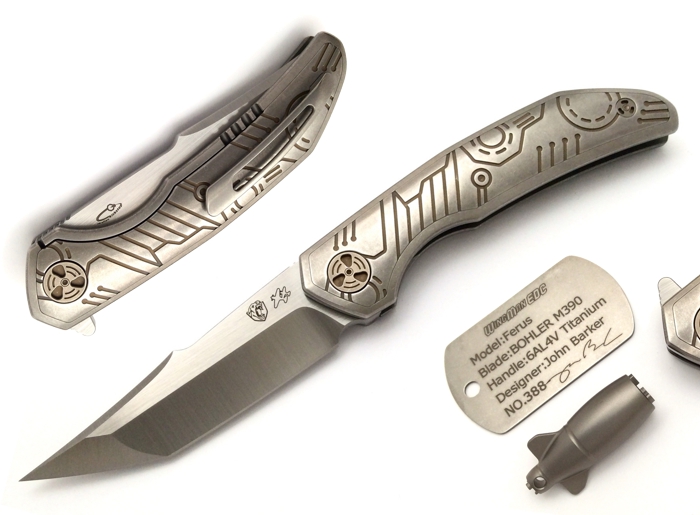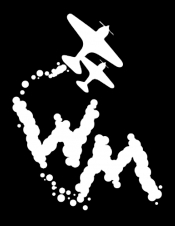 John Barker is known for his stylish tanto blades and incredible flipping action. Many of his customs use his close friend Lee Williams' innovative Kickstop flipper mechanism and this Ferus model is no different. The Kickstop acts like a blade launcher as the flipper tab is not connected to the actual blade itself but the frame, similar to a GTC SLT. This not only creates the impressive action that you've come to expect from Barker, Williams, and WingMan but also allows for the aesthetic that you see here. Normally, you'd have the flipper tab extending past the frame and acting as a finger guard but that's not the case with the Ferus. It has a very streamlined look and feel that make it an excellent EDC piece.
The Ferus might be the most ambitious folding knife from WingManEDC to date. It features an integral titanium frame with 3D machined titanium inlays on each side. The interior of the integral stonewashed frame is heavily skeletonized to reduce precious weight on this utility design. It has an extremely solid feeling in the hand which almost clashes with its extremely lightweight nature but it just works. The Ferus gives you excellent peace of mind during hard use, dazzles the eye, and entertains even the most fidgety among us.
This is serial number 465
John Barker design
Utilizes Lee Williams' innovative KickStop flipper mechanism
Overall Length: 7.125″
Blade Length: 3.0″
Cutting Edge Length: 3.0″
Blade Steel: M390
Blade Finish: Belt Satin
Handle Material: Titanium
Handle Finish: Stonewashed
Weight: 3.2 ounces
Runs on ceramic bearings
Propeller-shaped pivots with stonewashed bronze finish
Integral stonewashed Titanium frame-lock handle with 3D milled two-tone stonewashed and bronzed Titanium inlay
Skeletonized handle to reduce weight
Titanium handle scale insert doubles as lockbar stabilizer
Bronzed stonewashed hardware
Stonewashed skeletonized 3D machined tip-up Titanium pocket clip
Comes with Titanium dog tag COA, aerial bomb-shaped Titanium pivot & hardware tool and padded zipper pouch