Donate to Win
Winkler Knives Spike - WASP Laminate / Sculpted Handle
Retail Value:
$400.00
Donated By:
Winkler Knives
**** Chosen by Winner:
Richard N.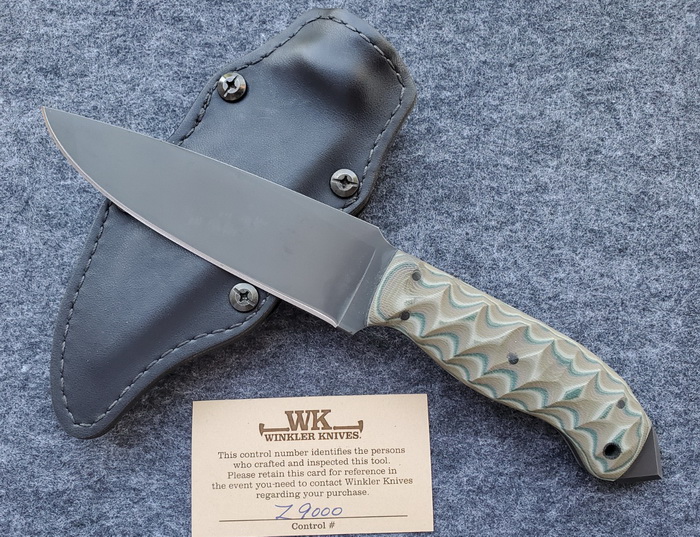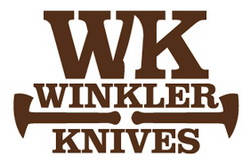 The Winkler Knives Spike is a premium knife made for discriminating users who want the finest. The Spike was designed for Military and Law Enforcement applications requiring both a high-performance blade and entry/egress capabilities. This knife is tough with a centrally located point and a very effective crusher spike/glass breaker. The hand grip is incredibly secure with either the blade or spike forward. Outdoorsmen will find this knife useful for many applications as well. This superbly designed knife is made for the toughest use anywhere on earth.
The well designed and quality made sheath is quite unique and is a great compliment to the entire package. It features a Kydex core with a leather lining and leather outer covering. The leather lining allows the knife to be completely quite as the knife fits snugly against the soft leather. The leather lining also prevents the knife from getting scratched by the sheath. The outer leather cover deadens the sounds of things that may strike the outside of the sheath.
Knife Specifications and Features
Knife Type: Fixed Blade
Blade steel: 80CrV2
Rockwell Hardness: 60
Grind: Flat
Blade Type: Drop Point
Blade Finish: Caswell black no-glare finish
Overall Length: 10.25"
Blade length: 5.25"
Cutting Edge: 4.875"
Blade thickness: .200"
Handle Material: WASP (Black and Tan Canvas Micarta), Sculpted
Handle Length: 4.375"
Handle Thickness: 7.15"
Tang: Full Exposed
Weight: 8.2 oz
Weight Including Sheath and Belt Clip: 13.3 oz
Other Feature: Thumb index
County of Origin: USA
Sheath
Custom made leather lined and covered Kydex
Designed for multiple carry options
Ambidextrous