Donate to Win
ZWILLING Kramer - EUROLINE Carbon Collection 5" Utility Knife
Retail Value:
$250.00
Donated By:
Jeff Folloder
**** Chosen by Winner:
Chris C.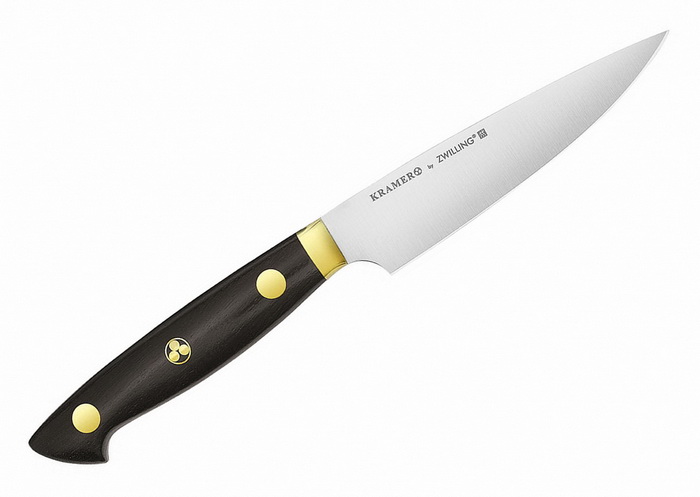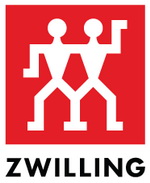 The KRAMER by ZWILLING EUROLINE Carbon Collection is the first line created with Master Bladesmith Bob Kramer. With over 18 years of forging experience, Bob has partnered with ZWILLING J.A. Henckels to craft a knife that is an exact replica of the straight carbon steel knives made in his Olympia, Washington workshop.
A material nearly lost to the home kitchen, straight carbon steel requires knowledge and care to maintain. In return, owners will be rewarded with a sharpness and keenness of edge that only straight carbon can deliver. Hand-finished with a 3-step process by the most skilled Japanese artisans, the outstanding blade is paired with a stunning handshaped African Blackwood wood handle with brass rivets and a Bob Kramer mosaic pin.
Original packaging, never used.
Made by artisans in Seki City, the Japanese knife-making capital since the 13th century

52100 carbon steel

Heat-treated to a hardness of 61 Rockwell

Blade is sharpened to 15° on each side of the 50/50 edge with the traditional three-step hand-honed edge

Brass bolster

African Blackwood handle

Full tapered tang

Triple-riveted for strength and control

Signature brass decorative center pin is handcrafted by Bob Kramer himself

Over time the blade will develop a beautiful blue-gray patina