Many thanks to our good friends at Spyderco in Golden, Colorado, for graciously hosting an enactment ceremony last week where Knife Rights presented awards to the Colorado Switchblade Ban Repeal bill's sponsors and others who assisted in making it happen.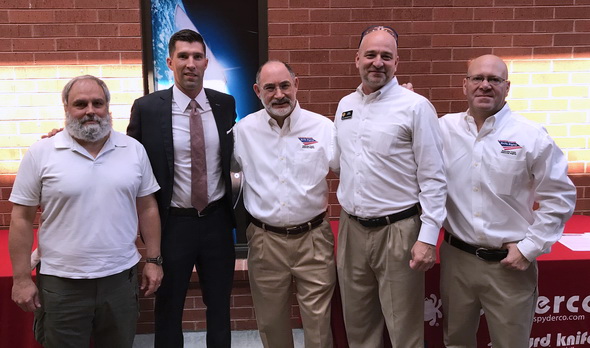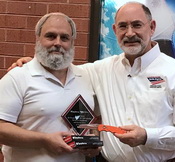 In presenting an award to USAF MSgt. (Ret.) John Bloodgood (right), Knife Rights Chairman Doug Ritter said, "they say one person can make a difference, and in this case that person is John Bloodgood. He was the spark that got this going. He persisted over a number of years in pressing his Senator, Owen Hill, to repeal Colorado's Switchblade ban. We'd not be here today but for his perseverance and passion to get this done. We honor and congratulate John for his efforts."
Doug presented awards to Sen. Owen Hill and Rep. Steve Lebsock, saying, "this shows just how bipartisan these efforts to repeal bad knife laws are. A Republican Senator and a Democratic Representative got together to expand freedom in Colorado. We congratulate bill sponsors Sen. Owen Hill and Rep. Steve Lebsock. We were honored to be able to work with two dedicated public servants to help them get their bill passed."

Click here for full details on the Colorado Switchblade Ban Repeal and some cautionary warnings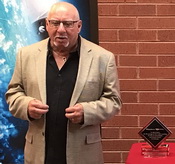 Spyderco founders Gail and Sal Glesser and second generation CEO Erik Glesser were incredible hosts for the event. Sal (right) welcomed everyone with a brief history of the company from when he and Gail traveled around the country selling their innovative Tri-Angle Sharpmaker knife sharpener at fairs and trade shows to the present day where they employ over 100 Spyderco Crew at the recently expanded offices and factory in Golden.
Attendees visited the Spyderco Factory Outlet and got a tour of the new factory, an eye-opening experience for most of the attendees. The tour finished up in final assembly where, appropriately, a member of Spyderco's Crew was assembling Spyderco's Autonomy automatic (switchblade) knife. Everyone left with a whole new appreciation for all that goes into making quality knives and for the enthusiasm and spirit of Spyderco's Crew.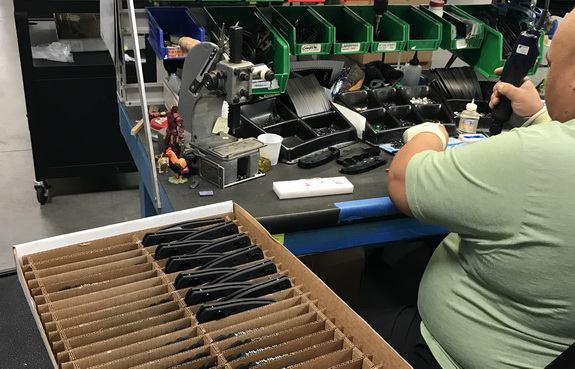 Finally, a special thank you to Spyderco's Joyce Laituri and Kelly Williams for their assistance in organizing this event.