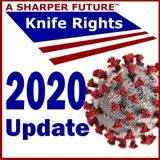 I don't think anyone will argue that 2020 has sucked. We tossed around a bunch of descriptives, but in the end Sue, Todd and I decided "sucked" works. For some it has sucked much worse than for others. For some, less sucky. But, everyone has coped with some degree of suckiness.
All of us at Knife Rights offer our sincere empathy for what our friends and supporters have gone through. We'll be thrilled to leave 2020 behind and hope and pray 2021 will turn into something resembling "normal" for all of us.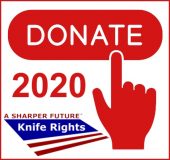 Despite all that suckiness, Knife Rights has forged ahead to get important things done with the help of our supporters. As 2020 stutters to a close, we want to thank all of you for that support and also remind you that giving to the Knife Rights Foundation before year-end is tax-deductible on your 2020 taxes. We could sure use your help to get us a good start for next year.

2020 in Review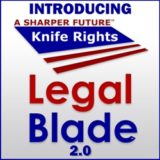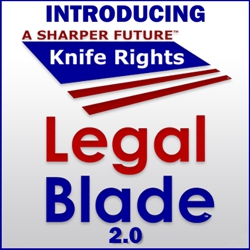 The Foundation's development and introduction of LegalBlade™ App 2.0 was a big deal for us and has been well-received. I must again express our sincere appreciation to Blade HQ for their sponsorship of this significant project. Knowledge of the law is the first step in avoiding an unfortunate arrest, loss of your knife or other legal complications. The FREE LegalBlade™ App 2.0 can be found at www.LegalBlade.org.
Having updated and upgraded LegalBlade™, our next step was teaming up with U.S. LawShield to offer legal defense for self-defense for our supporters. We are pleased that so many of our supporters have taken advantage of this program with a discounted rate through Knife Rights.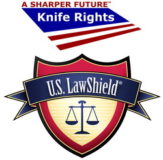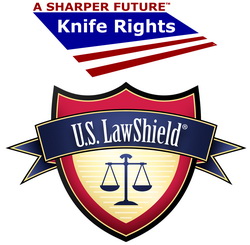 Legal protection for you and your family members makes a great gift for the holidays that keeps giving throughout the year. Get 10% off U.S. LawShield monthly memberships or 14 months for an annual membership (a 15% discount), PLUS waived sign-up fee, PLUS Platinum Plus Membership (your rate will never increase for the life of your active membership) when you sign up for U.S. LawShield. Go to: www.KnifeRights.org/USLawShield (Promo Code: krlawshield2020) in order to receive your discount.*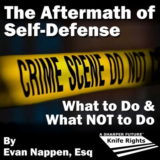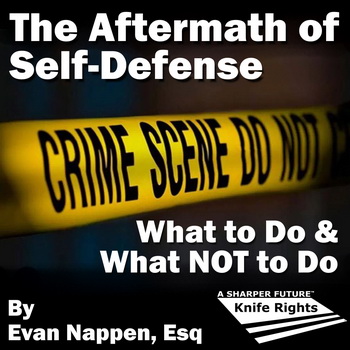 Shortly after we introduced our U.S. LawShield program, we published "The Aftermath of Self-Defense – What to Do & What NOT to Do" authored by Evan F. Nappen, Knife Rights' Criminal Law Advisor. Should you ever have to defend yourself or a loved one from an attack, regardless of the weapon used, even if just your hands, this provides invaluable advice on how to minimize your exposure to bad results even though you may have the best of intentions. Not just what you should do to protect your rights, but as importantly, what to never do. The article has received wide acclaim from many in the self-defense community. Everyone should review this article at: www.KnifeRights.org/aftermath.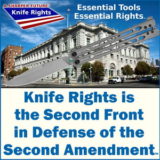 The Foundation's amicus brief filed in the Hawaiian Butterfly Knife Second Amendment case was an important legal step for our entire community. An adverse decision in this case would harm many. Thanks again to our partners in this brief, San Diego County Gun Owners and Firearms Policy Coalition. Legal challenges such as this don't come cheap and our partnerships allow us to better leverage the funds to which we have access.

2020 Legislation
In West Virginia, Knife Law Preemption was passed and signed into law just before everything shut down and was enacted the end of May, making it the 12th state to do so since Knife Rights passed the nation's first Knife Law Preemption bill in 2010.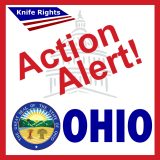 The pandemic ended our legislative activities in a number of states. With one exception, their legislative sessions have ended or they are not considering anything except essential or pandemic related legislation.
More recently, and only after a good deal of lobbying by Knife Rights' Director of Legislative Affairs, Todd Rathner, our Ohio Knife Law Reform bill was passed by the House with a bipartisan vote of 59-23. SB140 previously passed the Senate 32-1. SB 140 now moves to Governor Mike DeWine for his consideration. If you live, work or travel in Ohio and have not yet done so, there's still time to email or call to help get this bill signed.
Earlier this year, our knife law reform bills in Washington, Michigan, Mississippi and Vermont all stalled.
2021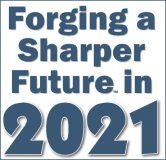 What next year will bring is anyone's guess, despite our fervent hopes for a return to normalcy. Regardless of any uncertainty, Knife Rights is already working with legislators to get bills introduced. We aim to continue to rewrite knife law in America™ in 2021.
On the litigation front, we expect movement in a number of cases in which we're already involved. As well, we have been laying the groundwork for some new cases to advance the civil rights of knife owners.
Whatever next year brings, we anticipate being plenty busy in 2021!
Help Us Continue to Forge a Sharper Future™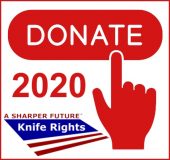 So this is where Sue asks me to write, "all of this takes money." We are honored by your support and pledge to continue to stretch to make every dollar you donate count. We run lean and mean so that we get the maximum impact out of every dollar you generously donate.
The Knife Rights Foundation, Inc., is the 501(c)(3) charitable and educational organization that also pursues litigation in support of knife owner civil rights. All money donated to the Foundation by December 31, 2020 (including by a check postmarked by that date) is tax-deductible for 2020.
Knife Rights, Inc. is a an Arizona non-profit corporation with IRS 501(c)(4) tax-exempt status. Contributions to Knife Rights, Inc. are not tax deductible because of its primary focus of legislative advocacy.

To donate to either or both organizations, please go to: www.KnifeRights.org/donate
All of us a Knife Rights wish you and yours the very best this Holiday Season.
Knife Rights is America's grassroots knife owners' organization; Rewriting Knife Law in America™ and forging a Sharper Future for all Americans™. Knife Rights efforts have resulted in 32 bills enacted repealing knife bans in 22 states and over one hundred cities and towns since 2010, as well as numerous litigation victories.
*Knife Rights is not an insurance provider, is not a licensed insurance agent, and nothing herein should be construed as such. All memberships are sold by and through U.S. LawShield.