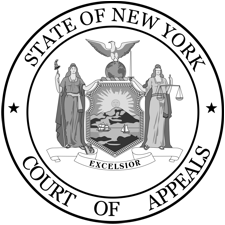 Another Amicus Curiae (friend of the court) brief has been filed in support of Defendants/Appellant's Motion for Reargument to New York's highest court which upheld the conviction of the defendant for having an illegal switchblade, when in fact he had an assisted opening knife,
Filed by a group of seven law professors led by Yale law professor Gideon Yaffe, the brief highlights how this case is even more problematic because it does not require the state to prove that a person knows an assisted opening knife is an illegal switchblade for that person to be subject to arrest and prosecution. In fact, almost nobody except the New York DA and this court would ever know that because nowhere else is that the case.  Certainly the hundreds of thousands of New Yorkers who own lawfully purchased assisted opening knives wouldn't possibly know that.
The brief argues that our traditions of Due Process typically require for criminal laws such as this one that the state prove that a person knows he possesses an illegal object. The failure of New York law to require such proof of what is known as mens rea makes enforcement of the switchblade law in this manner all that much more suspect under our Constitution. This excellent brief was written pro bono by attorney Erica T. Dubno of Fahringer & Dubno in New York City.
It is worth mention that Ms. Dubno notes in her Affirmation that she is did this in part because a family member who was walking down a street in Manhattan was stopped and charged for criminal possession of a weapon because he had a folding knife in his pocket.