Retail Value:
$299.00
Donated By:
Ashville Steel
**** Chosen by Winner:
Garett O.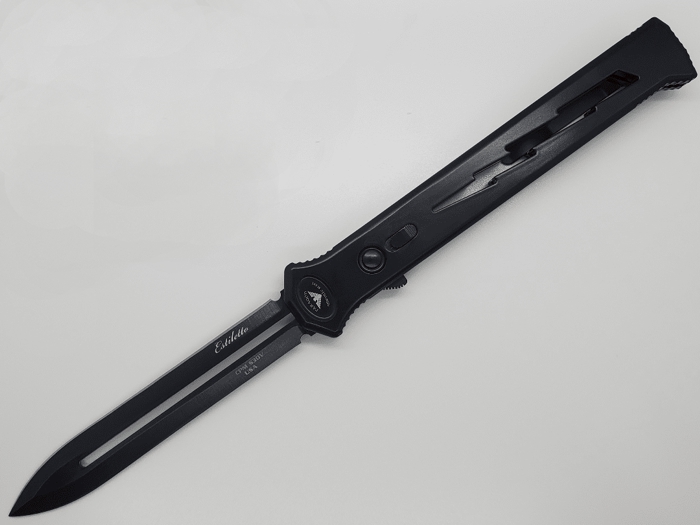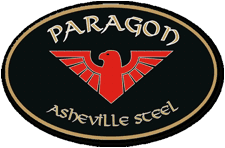 This edition of the Estiletto OTF features lightning bolt cutouts on the front and back of the black finished aluminum handle. It is matched up with a black coated dagger blade with plain edges.
The Paragon Estilleto is based on the ATKO single action out-the-front design but it's been super-sized. Just push the button and the knife fires out the front of the handle. To retract the blade just press the button in and use the retracing lever to pull the blade back in. The Estilleto has a pocket clip for easy tip-down carry and a safety to ensure the knife is not fired by mistake.
Overall Length: 12.875"
Blade Length: 5.50"
Cutting Edge: 5.25"
Blade Thickness: 0.12"
Blade Material: CPM-S30V
Blade Style: Dagger Blade
Grind: Flat
Finish: Black
Edge Type: Plain
Handle Length: 7.50"
Handle Thickness: 0.56"
Handle Material: Aluminum
Color: Black
Weight: 5.58 oz.
User: Right Hand
Pocket Clip: Tip-Down Knife
Type: Single-Action OTF Automatic
Opener: Push Button
Made in USA